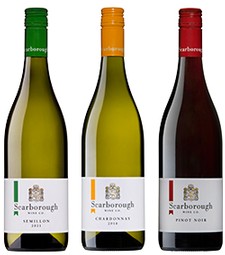 Classic 3 Pack
Our Classic Range highlights Semillon, Chardonnay, Pinot Noir and Shiraz - varieties traditionally grown and produced in the Hunter Valley. All of these varieties are either synonymous with the Hunter Valley or Scarborough Wine Co.
This 3 pack contains:
1 x 2021 Green Label Semillon
1 x 2018 Yellow Label Chardonnay
1 x Vintage Blend Pinot Noir
For a limited time we will be offering 10% off and Free Freight. No substitutions of wines featured can be made.
Product Reviews