Sally Scarborough - National Sales and Marketing Manager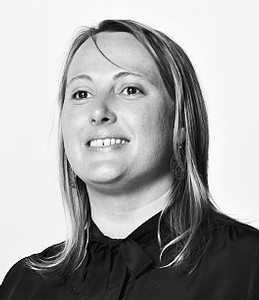 Sally Scarborough, Ian and Merraleas' daughter, is responsible for all aspects of sales – from the Cellar door to the top end restaurants and retailers of Australia and has spent the last decade at the coalface.
Labeled the Chardonnay Queen no-one could be in a better position to extol the virtues of the variety as it's Sally's quest to find Australia's best. Originally from a hospitality background, Sally gained an insight into the wine industry while working in the Napa Valley, California. She moved back to Melbourne in 2000 to oversee the Victorian sales for Scarborough. In 2003, Sally returned to Sydney to coordinate the National Sales for Scarborough Wine Company.
When Sally is not researching the best Chardonnay she's a mad keen baker and can be found experimenting with various cakes.
Phone: 02 4998 7563
Toll-free: 1300 888 545
Email: sally@scarboroughwine.com.au