How to Redeem your Gift Card online
Please note that you can only use one Gift Card per purchase, if you have more than one you will need to call our vineyard on 1300 888 545 so that we can combine your gift cards.
Step 1. Go to the online store www.scarboroughwine.com.au and make your wine selection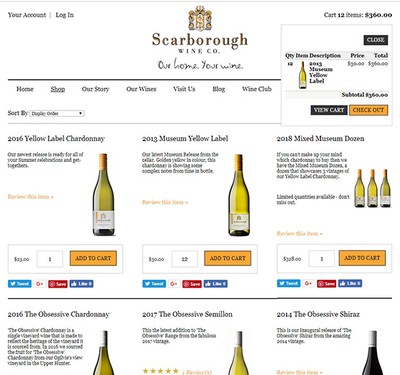 Step 2. Log in to your secure account
Step 3. Copy the unique Gift Card code in your email and paste the code into the GIFT CODE section: see highlighted section below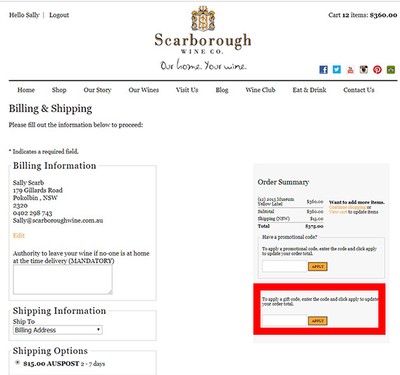 Step 4. You will see that the Gift card amount has been removed from the total amount due for your wine order. Continue to the payment page and your preferred payment method will be charged the remaining amount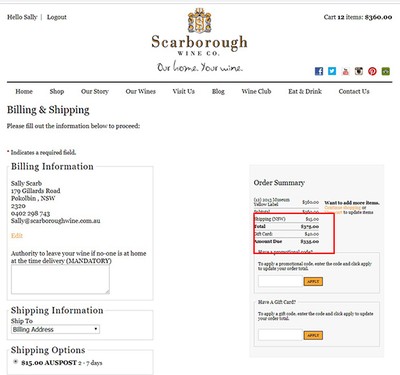 Step 5. Your final payment page will show the amount deducted by using your Gift Card and the remaining amount that will be charged to your card.