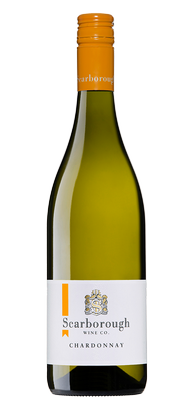 2017 Yellow Label Chardonnay
With a light yellow hue and a luscious texture, this Chardonnay is the Yellow Label you know and love. With vanilla oak, peach and citrus notes, this has a long finish, and is perfect summer drinking.
Product Reviews
Ryan Martin
(08/04/2020 at 7:30 AM)
Has been my favourite for the past 5 years. Wish I had been ordering on line for that period of time
Kelly Dunlop
(13/04/2020 at 2:08 PM)
Lovely wine and good value
Kath O'Neill
(17/04/2020 at 6:55 AM)
We have been enjoying this wine for the past 20 years but always but in store. Always a fav go to!
Carolina M
(24/04/2020 at 8:05 AM)
Yummy Chardonnay at a good price- ordering was easy and delivery quick.
Deb Walsh
(04/05/2020 at 7:10 AM)
Very nice Chardonnay. Ordering and delivery, quick and easy. Definitely recommend.
Greg Collins
(04/05/2020 at 9:55 AM)
Win Win...favourite Chardonnay at a great price and delivered in a timely and efficient manner. Thank you Scarborough !
Sally
(12/05/2020 at 8:36 AM)
Simply the best chardonnay - buttery, creamy, beautiful. Nothing else comes close.
Carmen Myburgh
(07/06/2020 at 6:21 PM)
The ordering process is quick and efficient. The chardonnay is sublime! Everything I look for in a Chardonnay - buttery, rich, creamy. Just gorgeous.
Deb
(08/06/2020 at 5:12 AM)
This is my favourite Chardonnay has been for a long time I always drink Scarborough when I can .
Rhonda Clark
(10/06/2020 at 10:50 AM)
I love this Chardonnay it goes with any meal or is great to share with friends as an afternoon drink. The service was very fast and efficient, thank you.
Tania
(13/06/2020 at 2:29 PM)
One of my faves. Lovely buttery wine, great value for this quality.
Pierre Stacher
(07/10/2020 at 1:59 AM)
For over 20 years now this is one of my favourite Chardonnay. Every year it is a much anticipated pleasure.
Tanya
(16/10/2020 at 10:58 AM)
I am a known chardonnay snob but this one is an absolute winner! Flavoursome, buttery, easy to drink.
Mike
(21/10/2020 at 10:30 AM)
Probably the best value Chardonnay on the market. Get some!