28 July 2017 | Sally Scarborough
Scarborough's Foodie Connection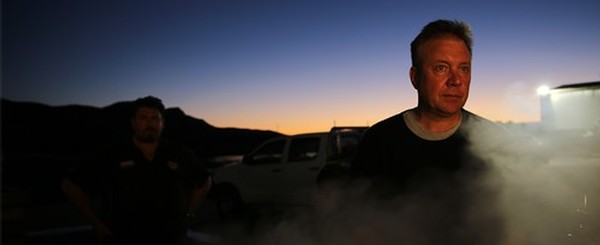 Have you used one of Scarborough's recipe cards from our cellar door? We've just released some new recipes for some of you favourite wines which we have featured below. Here we introduce you to Andy Wright, Scarborough's foodie mate behind the Hunter Valley's popular The Cellar Restaurant who has helped us create these delicious new recipes.
Scarborough Wine Co.'s connection to food has always played a vital role in how we produce our wine. When Scarborough wine is enjoyed, food is most often part of the picture. And so when we craft our wines, we do our best to ensure these drops are food friendly.
If you've visited Scarborough's cellar doors, you may remember walking away with our wine and a recipe card with a suggested food partner to match. You might even remember this recipe book that we produced & the accompanying recipe cards.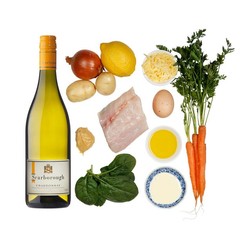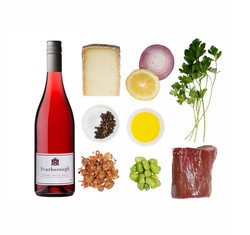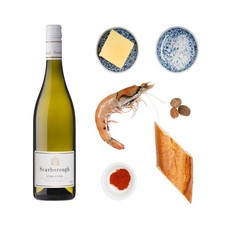 Many of the recipes that feature on these cards are cherished dishes cooked in the Scarborough family home. You see, Scarborough's Our Home Your Wine philosophy extends to the foodie world, too.
When we're not enjoying Merralea's gorgeous slow-roasted lamb shoulder at home, you might find us at The Cellar Restaurant, in Hunter Valley Gardens Village in Pokolbin. The current owners Janet and Andy Wright are good mates of the Scarborough family. Andy has been cooking for us and with us for many, many years. We love his honest, Mediterranean-inspired fare, so it seemed only natural to turn to Andy when we began producing our next installment of recipe cards.
How does Ocean Trout with Crispy Skin, Salsa Verde & Spring Onion sound? Or Prawns, Pipis & Fish Linguini with Cherry Tomatoes & Basil? Take a look at Andy's gorgeous dishes matched to Scarborough's wines right here and look out for the new recipe cards now available in our cellar doors.
Meet Andy Wright
Andy's ties with Scarborough Wine Co. are ever-lasting – read on to discover more about this nostalgic connection and Andy's food philosophy.
Q Can you tell us a little about your food background – what is your career journey?
A. My food background obviously comes from a love of food, but also from European countries were we enjoyed holidays as a kid. We would go to markets in Spain, France and Portugal, back to the campsite and usually light a fire. Nothing compares to food cooked over charcoal flames.
My mum was a teacher at Le Cordon Bleu cooking school so we ate well. Her knowledge rubbed off on me and after a couple of years working in an Italian trattoria, I went to catering college.
After completing my apprenticeship in 1983, I worked at various London hotels and restaurants and was Head Chef at the House of Lords in 1994. In 1995, I operated a private dining room for the directors of J Walter Thompson in Mayfair, London, before migrating to Australia in 1996.
One of my first gigs in Sydney was Sous Chef at the Nikko Hotel, Darling Harbour, before moving up to the Hunter Valley in 1997, where I became Head Chef at Robert's Restaurant (chef Robert Molines' restaurant which he departed and is now called Circa 1876). From there, I worked at Pipette at Cypress Lakes, then Seasons Restaurant for Hunter Valley Gardens where I was also involved with establishing the kitchens at Harrigan's Irish Pub.
Q Where do you cook now?
A. My wife Janet and I became part owners of The Cellar Restaurant in 2002, and full owners in 2005. Ever since we've run this restaurant with passion for fresh, quality local ingredients. The menu changes with the seasons – we serve rustic Mediterranean fare presented in a simple, uncomplicated way.
Q What is your relationship with Scarborough Wine Co.?
A. My relationship with Scarborough Wine Co. started when I was Head Chef at Robert's Restaurant back in 1997, cooking many a meal for Ian Scarborough, Len Evans and their fellow winemakers.
My mother and sister came to the Hunter in 1991 and went to Scarborough Wine Co.'s cellar door at Gillards Road. Mum loved the wines so much, we even served Scarborough's Yellow Label Chardonnay at my sister's wedding in the Blue Mountains in 1993. When my mother died, her wish was for us to scatter her ashes among the vines, so Scarborough is a very special place for my family.
Q How important is local produce in your cooking?
A. Using local produce is a no-brainer. What's the point of using out-of-season vegetables from the other side of the world? The Hunter boasts great local produce, which has vastly improved over the last 30 years. Binnorie Dairy, Blue Shed Farm for piggies, local olives, herb and leaf suppliers, finger limes, organic garlic, great pasture-fed chooks from Little Hill Farm, local venison and Jack's Creek beef from Willow Tree, and so many more producers are providing superb-quality items for us to cook with in the restaurant and at home.
Q Of all the recipes you've created for Scarborough over the years, which is your favourite food and wine match?
A. My favourite dish has to be the Roast Chook with Potatoes & Baby Carrots served with Scarborough's Yellow Label Chardy. You can't beat a good roast dinner, especially using Little Hill Farm produce and lovely Yellow Label Chardonnay.
Comments
Commenting has been turned off.