19 September 2023 | Sally Scarborough
Discover the Top 5 Breakfast Spots in the Hunter Valley
They say breakfast is the most important meal of the day, and we are lucky to have several brilliant options for breakfast or brunch, from high-end restaurants to cozy cafes. It's always good to have a local recommendation, so we asked Sally Scarborough and Marketing Executive Melissa Lomas for their favourite breakfast spots.
Café Enzo (Pokolbin): Breakfast Alfresco-style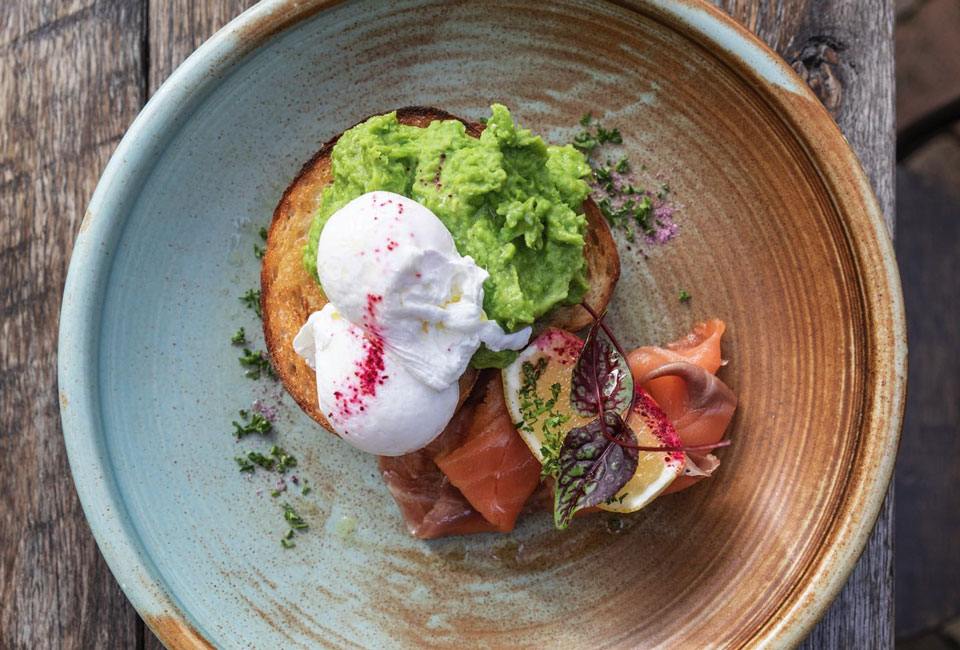 Image credit: @cafe_enzohuntervalley
Nestled away in the Tuscan-inspired Peppers Creek Village, you'll find one of the best places to enjoy a coffee in the Hunter Valley, let alone enjoy the tasty food. If you've never had a breakfast board, Café Enzo is your go-to place. Choose between the vegetarian board featuring poached eggs, feta, and asparagus or the meat option loaded with ham, roasted tomatoes, and pesto. Enjoy your meal in the courtyard to embrace the serene surroundings, it's a vibe.
The Deck (Lovedale): Indulge in Sweet or Savoury Delights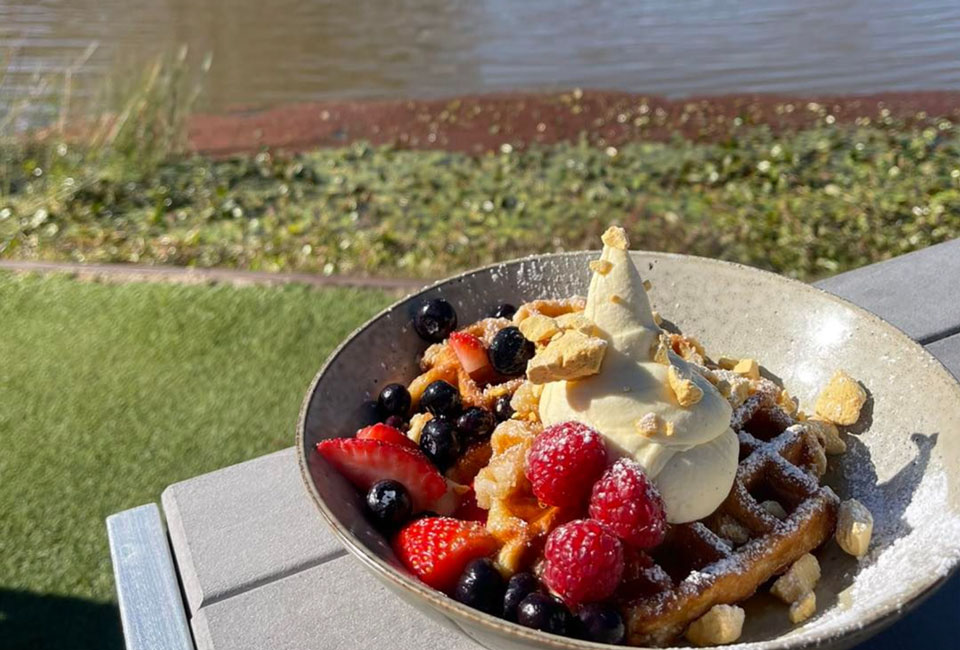 Image credit: @thedeckcafelovedale
Located in Lovedale, The Deck offers a sweet breakfast experience with waffles, pancakes, and French toast, as well as numerous options for the more savoury appetite. Relax on the deck overlooking the dam. It's a tranquil location and a beautiful place to start the day.
Restaurant Cuvée (Pokolbin): A Touch of Sparkle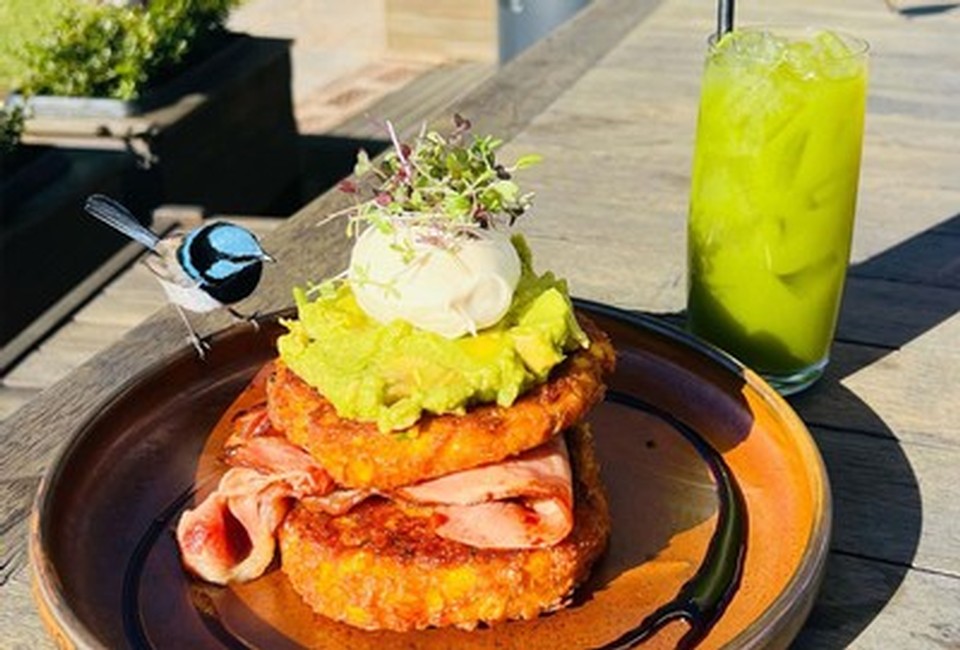 Image credit: @petersonhouse
Nothing says luxury like bubbly for breakfast and Peterson House is known for their sparkling. At Restaurant Cuvée, indulge in a modern Australian menu that emphasises local and seasonal ingredients, accompanied by a choice of over 40 different sparkling wines. The perfect spot for a special occasion.
Arthur's (Cessnock): Instagram-worthy Brekkie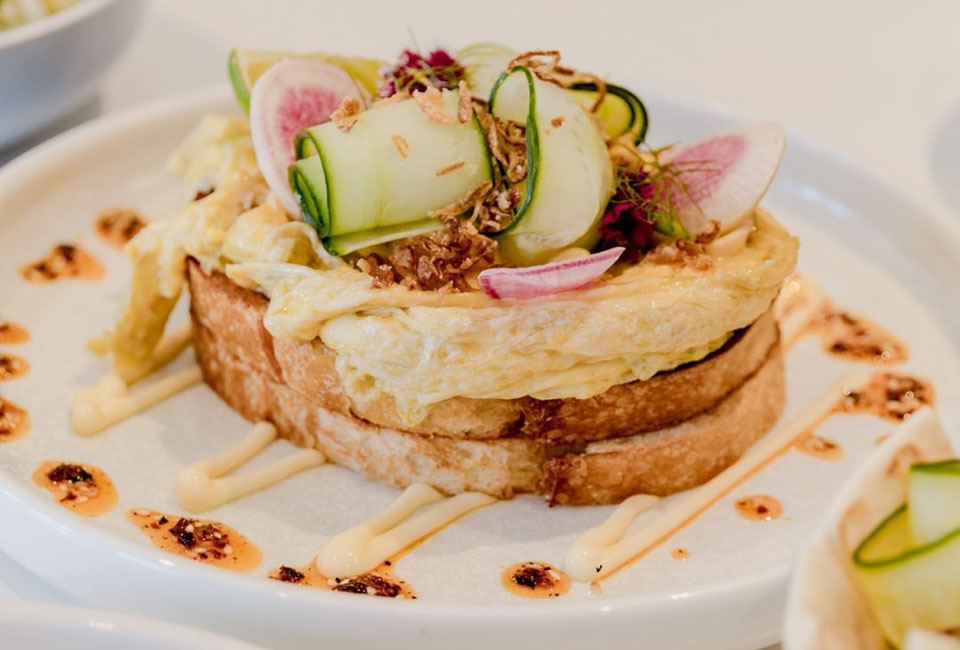 Image credit: @arthurspantry
If an Instagram-worthy breakfast is what you're after this is the place. Arthur's, the new café in town, offers a light, bright ambience and Instagrammable dishes like their epic French toast. Excellent coffee and friendly service make it a must-visit, the food tastes as good as it looks. Plus, if you're looking for somewhere gluten-free this is a popular spot with plenty of options.
Simply D'Vine (Cessnock): A Green Breakfast Haven
Those with a green thumb will love this place, just two minutes north of Cessnock. Located within the local garden centre, Simply D'Vine offers excellent coffee and a vast range of breakfast options, including some delicious vegetarian choices. If you're mad about plants, don't miss this local favourite. There's also a gift gallery and some local fashion to have a browse after you've had breakfast.
Make Your Hunter Valley Breakfast Experience Stress-Free
Our best advice when it comes to breakfast? Plan your breakfast adventures in advance and make a booking. It gets busy at the weekend, and if you're in a group, look for excellent value set menus. Whether you're looking for breakfast or brunch you'll be spoilt for choice, it is a foodie paradise.
For more culinary delights check out these other blogs:
We hope you'll come and visit us whilst you are in the Hunter Valley.
Please book your wine tasting in advance, we can't wait to see you on your travels.
Comments
Commenting has been turned off.