8 June 2021 | Sally Scarborough
A Guide to Eating out in Newcastle

Insiders Guide to the best restaurants in Newcastle
If you are heading to the Hunter Valley you really should think about making a side trip to Newcastle.
If the amazing beaches aren't enough to entice you then the diverse food and arts scene is the icing on the cake. As Newcastle has transitioned from the Steel City and embraced its new economy, many foodies and artists from all over Australia have decided to make the move to the city with a country vibe.
I am going to have to write another blog just for the best breakfast spots in Newcastle because there are just so many…and sandwich shops and ice-cream shops…the food scene in Newcastle is just fabulous and evolving weekly it seems.
Casual Dining


Grain Store 64-66 Scott Street, Newcastle East

Not only do they make a mean burger here but they also have 21 craft beers on tap – along with a wine list made up of exclusively Hunter Valley wines. There are so many things to love about this beer joint!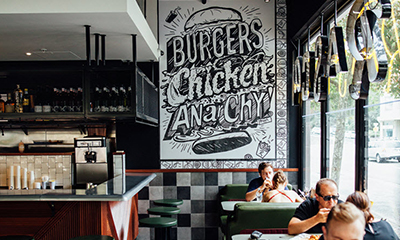 Rascal Ground Floor 1/266 King Street, Newcastle
The burgers here are next level. All the ingredients including the buns are made in-house and they also have an excellent meat substitute VEEF – also made in-house. Their burger of the week is often an absolute monster of a burger – but always made with a good pun in mind.
Customs House 1 Bond Street, Newcastle
This gorgeous, heritage listed building was once the home of the Australian Customs offices and was transformed in 1995 into the fabulous harbourside hotel it is today. It is the perfect spot to relax with friends on the Newcastle foreshore.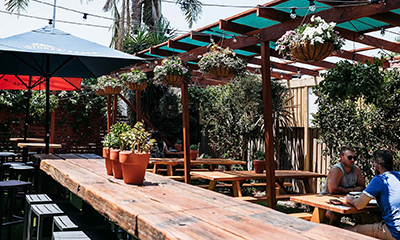 The Young Street Hotel 132 Young Street, Carrington
This hotel was previously the Carrington Place Hotel but more recently has been taken over by Luke Tilse who owns another of our fave casual eateries, The Happy Wombat. It's a pretty relaxed vibe here, grab a pizza and beer (from the 20 tap tower) and relax in the beer garden.
Lotus Corner 50 Glebe Road, The Junction
This fairly unassuming restaurant serves up some of the most delicious contemporary cuisine – from breakfast all the way to dinner. It really is a hidden gem.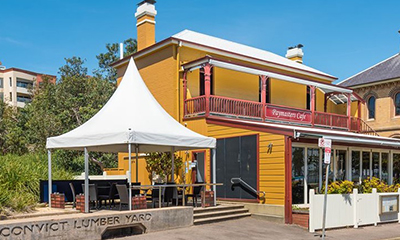 Paymasters 18 Bond Street, Newcastle
Situated in the historical heart of Newcastle, the restaurant is located in the original Wharfinger's Office which was constructed in 1879 and later used as the Paymasters Office to pay the local rail workers. In 1993 – 94 the building was restored and is now serving up modern eclectic dishes.
By the seaside

Scratchley's 200 Wharf Road, Newcastle
It's a Newcastle institution located directly on the harbour, so it's no surprise that seafood is the speciality here. There is also takeaway fish and chips available just outside the restaurant entrance.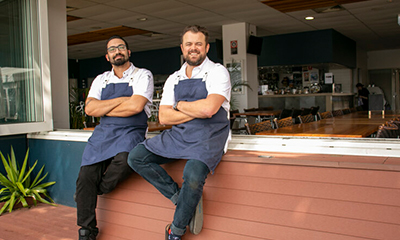 Newcastle Cruising Yacht Club: Nor East Bistro 95 Hannell Street, Wickham
Executive chef Tony Harrison trained with Robert Molines at Bistro Molines (an absolute fave of ours here in the Hunter) and is showing off his love of classic French Bistro dishes here. With a focus on seafood, this is a hidden gem.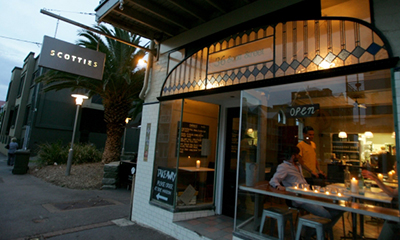 Scottie's 36 Scott Street, Newcastle East
It may not be right on the water, but a stones throw from Newcastle Beach makes this amazing little beach house an absolute favourite of locals and travellers alike. It's an eclectic menu serving literally only the best seafood that can be found. Think lobster club sandwich, prawn pancake with XO sauce, white anchovies with spring onion oil and not to forget the classic fish and chips & the best potato scallops ever!
Japanese/Thai/Chinese

Oh My Papa 11 Perkins Street, Newcastle
This new addition to the Newcastle food scene boasts awesome dumplings, yakitori and Yum Cha on the weekends. Plus they have an amazing selection of cocktails.
Nagisa 1 Honeysuckle Drive, Newcastle
Nagisa is located in the Honeysuckle Precinct right on Newcastle Harbour. The food is traditional Japanese with a contemporary twist and the wine and sake list is outstanding!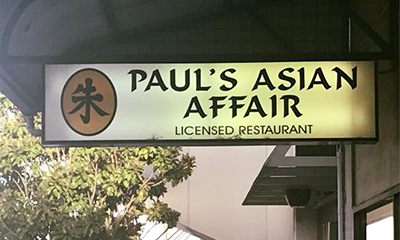 Paul's Asian Affair 22 Alma Road, New Lambton
Specialising in Chinese cuisine but also with a Thai and Malaysian twist. Paul's wine list has a Hunter Valley emphasis and he has some wonderful treasures tucked away in the cellar as well.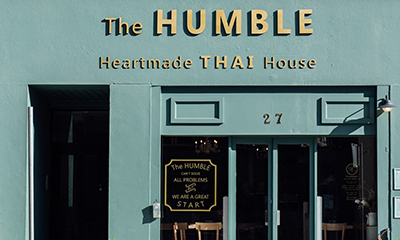 The Humble Thai 27 King Street, Newcastle
This tiny little restaurant serves the most amazing authentic Thai food; some say it is the best Thai food they have ever had outside of Thailand.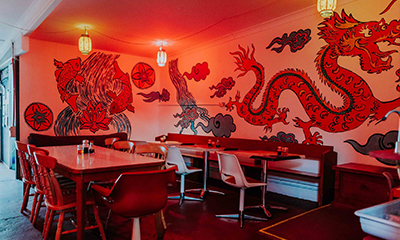 Franky's Dumpling and Noodles 87 Young Street, Carrington
Life-changing dumplings, noodles and sides! The tongue numbing Mapo Tofu is also a definite must!
Formal Dining


Subo 551D Hunter Street, Newcastle
Located in Newcastle CBD this fabulous little restaurant serves an ever-changing, seasonal degustation menu. A focus on local produce also makes this a go-to if you're looking for a special night out.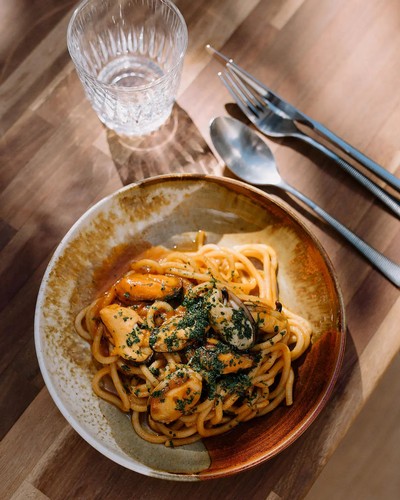 Humbug 87 - 89 Hunter St Newcastle
Humbug is the perfect mix of relaxed attitude and first rate food. The ever changing and evolving menu is updated for the seasons, but one thing remains constant and that is the home made pasta dishes, which are amazing. Pop down for Apertivo after an afternoon at the beach, you won't regret it.
Plan ahead
With most of these restaurants we really recommend planning ahead and making a reservation where you can. Otherwise, like lots of restaurants these days there are always takeaway options that you can enjoy whilst taking in the views of some of the most beautiful beaches in Australia.
Comments
Commenting has been turned off.