4 July 2017 | Sally Scarborough
Top Places to Eat in the Hunter Valley

Heading to the Hunter Valley?
It's Scarborough's stomping ground – we've tried and tested all the top places to eat and discovered a few insider secrets to let out of the bag.
Tourism and the Hunter Valley go hand in hand – it's been one of Australia's top wine destinations for decades. Sydneysiders can venture north to Pokolbin in an easy two-hour drive and find themselves in the heart of one of Australia's most loved wine regions.
Scarborough's Hunter stomping ground is buzzing with brilliant places to eat and stay and things to do – so we thought it only fair to share our insider secrets. Since 2013, Scarborough has published its Home Grown Hunter Valley Guide for visitors to our region – it's chock full of our favourite local haunts and we genuinely hope it's provided inspiration for visitors over the years. It's just another example of Scarborough living and breathing the mantra – Our Home. Your Wine.
We update our guide regularly to ensure all the new Hunter openings are included. If you download the guide from our website and bring in a printed version of the guide to either our Gillards Road or Scarborough on Hermitage cellar doors, we'll give you a free bottle of Scarborough Offshoot Vermentino!
For now, we reveal 5 places to dine within the foodie categories in our Home Grown Hunter Valley Guide.
Let us know what you think of these hotspots the next time you're in the neighborhood. Bon appétit! And download our guide for more places to dine - we truly are spoilt for choice.
Casual Hunter Dining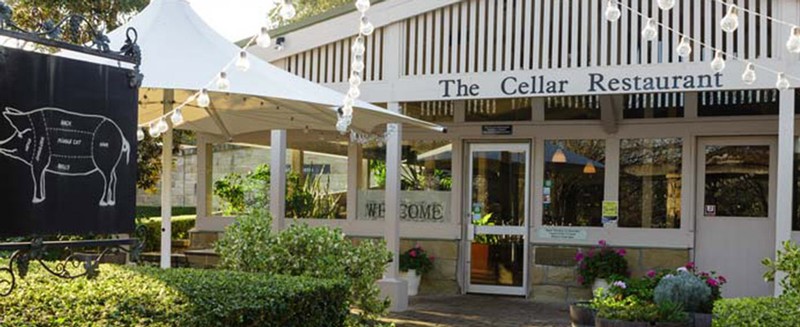 Chef Andy Wright is a great friend of the Scarborough family. We've collaborated on all kinds of foodie projects over the years and we absolutely love Andy's authentically rustic and tasty food inspirations. Drop into The Cellar for lunch or dinner from Monday through to Saturday. Visiting in a group? Andy will throw a whole suckling pig on the menu with 48 hours' notice.
Hunter Valley Gardens Village, 2090 Broke Road, Pokolbin
Romantic Hunter Restaurants
Every guest is made to feel special at this iconic Hunter Valley bistro. Enjoy Robert Molines' French background expressed in traditional dishes such as duck liver pâté, fillet mignon and mussels marinière, and his wife's Sally's passion for fresh produce in the herbs and vegetables from her on-site garden. Don't miss the cheese gougères!
Tallavera Grove, 749 Mount View Road, Mount View
Takeaway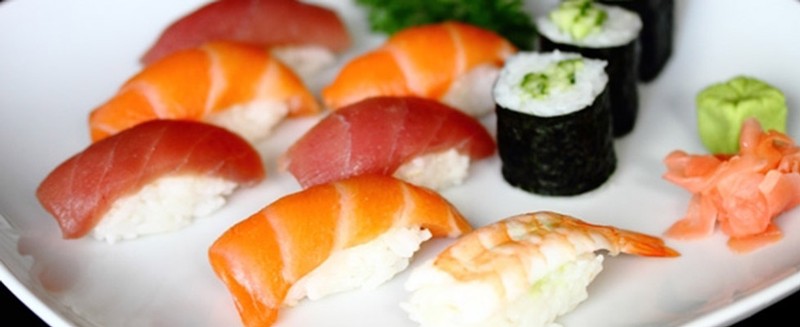 Arrived late afternoon and need a quick fix before wine tasting? Drop into the Hunter Valley's Tempus Two winery centre in the heart of the region to pick up sushi, sashimi or spring rolls for small bites or teriyaki, teppan yaki or pad thai for larger appetites. It's delicious and very portable! Tastes even better in your hotel room in front of TV.
Corner Broke and McDonalds Roads, Pokolbin
Local Hunter Valley Produce
Don't leave town without dropping into this smokehouse that sells the finest house-made goods, from smoked rainbow trout, mussels, duck, kangaroo and gravlax to prosciutto, salami, beef jerky and all kinds of deli items – the perfect fodder for a Hunter Valley picnic! If you're travelling back home, thermabags and ice are available to keep your precious purchases cool.
64 Majors Lane, Lovedale
Hunter Valley Breakfast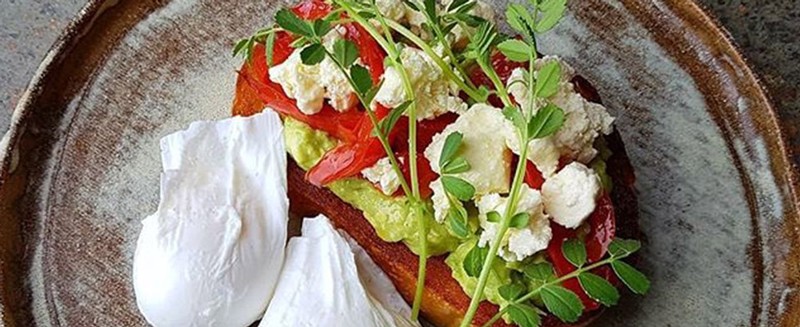 As one of the Hunter's latest dining entrants, Emersons is a fine place to fuel up on a big breakfast before a busy day of winetasting begins. Sourcing produce from local producers, the café is one of the best of the region. If savoury is your pick, go for the four-egg omelette with tomato, vintage cheddar and smoked salmon. Sweet tooth? Indulge in fluffy pancakes with banana, honeycomb butter and maple syrup – and why not ask for the additional house-made vanilla bean ice cream? Go on…
492 Lovedale Road, Lovedale
Comments
Commenting has been turned off.