24 November 2021 | Sally Scarborough
Top Places to Eat in the Hunter Valley

Heading to the Hunter Valley?
It's Scarborough's stomping ground – we've tried and tested all the top places to eat and discovered a few insider secrets to let out of the bag.
Tourism and the Hunter Valley go hand in hand – it's been one of Australia's top wine destinations for decades. Sydneysiders can venture north to Pokolbin in an easy two-hour drive and find themselves in the heart of one of Australia's most loved wine regions.
The Hunter Valley is buzzing with brilliant places to eat, and we thought it only fair to share our insider secrets. We hope this helps you plan and book your dining experiences well in advance.

Let us know what you think of these spots the next time you're in the neighborhood. Bon appétit!
Casual Hunter Dining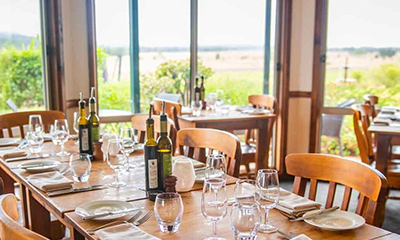 A local icon that is consistently delicious. The daily curry is always a winner, as are the picturesque views from the restaurant.
1039 McDonalds Road, Pokolbin

The Mill Restaurant

Gorgeous views over Hermitage Road accompany the comfortable surroundings of this restaurant.

Cnr Hermitage Road & Mistletoe Lane, Pokolbin

Esca Bimbadgen

It's always a thrill to walk through the winery to get to the restaurant and the recent addition of the Bimbadgen Pizzeria just adds to the appeal.

790 McDonalds Road, Pokolbin

Romantic Hunter Restaurants
Every guest is made to feel special at this iconic Hunter Valley bistro. Enjoy Robert Molines' French background expressed in traditional dishes such as duck liver pâté, fillet mignon and mussels marinière, and his wife's Sally's passion for fresh produce in the herbs and vegetables from her on-site garden. Don't miss the cheese gougères!
Carillion Wines, 749 Mount View Road, Mount View

Restaurant Botanica

Much of the produce is sourced directly from their own kitchen garden, and the wine list is fabulous - boasting local treasures and imports.

555 Hermitage Road, Pokolbin

Muse Restaurant

Truly a must-do dining experience in the Hunter Valley. With renowned chef Troy Rhoades-Brown at the helm, the menu changes seasonally and is always to die for. Don't miss the signature 'Muse Coconut' dessert.

Broke Road, Pokolbin

Specialised Hunter Dining

Margan Restaurant

As the pioneers of Agri-Dining in the Hunter Valley, Margan are committed to 'estate grown, estate made' ethos. Their menus are crafted around the harvest from their one-hectare kitchen garden & orchard to maintain a hyper-local focus. In addition, they have their own olive trees, free range chickens, beehives and raise their own lambs, all of which is incorporated into the menus.
1238 Milbrodale Road, Broke

Yellow Billy Restaurant

Focussing on the art of cooking over fire, Yellow Billy's drawcard is a custom-made fire pit which is used daily to cook proteins and vegetables. The menu is flexible and designed to be shared, and matched to a progressive list of local, national and international wines that are desperate to be paired with anything off the grill.

Piggs Peake Winery, 697 Hermitage Road, Pokolbin
EXP. restaurant

Food is at the heart of EXP. and they create dishes that are an EXP.ression of Australian cuisine. The menu is driven by the seasons and produce but most importantly focused on flavour and a dining EXP.erience that is delicious, entertaining and interactive.

Pokolbin Village, 2188 Broke Road, Pokolbin

Takeaway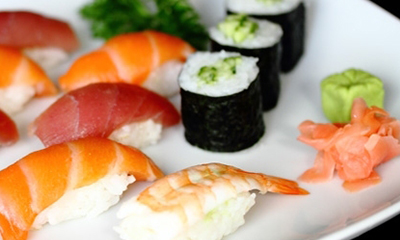 Arrived late afternoon and need a quick fix before wine tasting? Drop into the Hunter Valley's Tempus Two winery centre in the heart of the region to pick up sushi, sashimi or spring rolls for small bites or teriyaki, teppan yaki or pad thai for larger appetites. It's delicious and very portable! Tastes even better in your hotel room in front of TV.
Corner Broke and McDonalds Roads, Pokolbin

Il Cacciatore

Takeaway menu is available from 5pm to 9pm daily, with delicious pastas and pizzas.

609 McDonalds Road, Pokolbin

Burgerfiend

If you're craving a burger after a day of wine tasting, these are perfect. With classic cheeseburgers, vegetarian and a vegan option, these are super tasty and there's an option for everyone.

1E Cooper Street, Cessnock
Local Hunter Valley Produce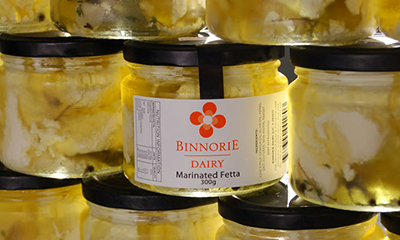 Binnorie Dairy has been around for a while now, but they have more recently moved to larger premises on Lovedale Rd and are offering more than just cheese. You can grab a light lunch or a coffee while you try some of the Hunter Valley's delicious local cheeses.
Corner of Lodge Road. and Lovedale Road, Lovedale

Lovedale Smokehouse

Think: platter heaven. A range of smoked cheeses, seafood and cured meats, along with jerky, pâtés and terrines.

64 Majors Lane, Lovedale

Wollombi Road Providore

Fresh, organic fruit and vegetables, complemented by a range of small goods, local dairy and meats.

80 Wollombi Road, Cessnock
Hunter Valley Breakfast

As one of the Hunter's newest breakfast spots, Fawk Foods is a fine place to fuel up on a big breakfast before a busy day of wine tasting begins. Sourcing produce from local producers, you can grab a delicious coffee and breakfast, a loaf of sourdough or perhaps one of their amazing sweet treats - it is well worth the stop.
Pokolbin Village, 2188 Broke Road, Pokolbin

Café Enzo

Arguably one of the best breakfast spots in the Hunter Valley, and a local favourite. The breakfast board is the best way to get yourself fortified for a day of wine tasting.

Broke Road & Ekerts Road, Pokolbin

Restaurant Cuvée

Renowned for the bubbly breakfast, it would be rude not to have a glass of bubbles with your eggs!

Broke Road, Pokolbin NSW

Comments
Commenting has been turned off.