6 December 2023 | Sally Scarborough
Scarbie's Big Red Truck
Hunter Valley innovation through distribution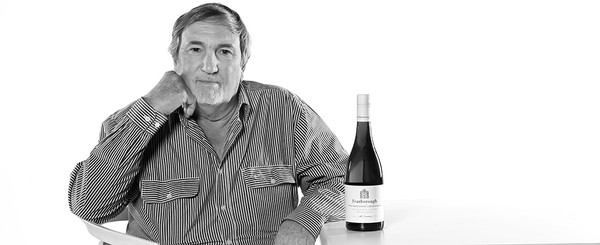 Scarborough Wine Co. has been innovating from day one – in some cases without even realising the family's efforts were breaking new ground. When Ian and Merralea Scarborough began crafting their first Chardonnay and Pinot Noir in the late 1980s, their distribution philosophy was always coloured with a need to tell the story of the wine personally.
It may have been more efficient and made more financial sense to employ a distributor to travel around the state selling Scarborough wines into restaurants, but Scarbie wouldn't have it. So what did he do? He loaded up Big Red (a much loved big red Landcruiser) with the wines in the back, and drove to Sydney. He personally met the restaurateurs, wines in hand, and talked them through each and every drop, explaining nuances, vintage variations and food friendliness.
This became Scarborough's distribution method, and has remained in place ever since. Scarbie has cultivated solid relationships with his restaurant partners – in fact some of them have become his good mates.
How does our delicious Hunter Valley wine get distributed today?
These days, Scarborough employs both an On and Off Premise Sales Representative. Corinne Banbury (On Premise Sales) and Emily House (Off Premise Sales) joined the team in 2019, and they both play a key role in visiting of visiting restaurants and bottleshops in person, connecting with owners and sommeliers, always with a keen eye on detail and an intimate knowledge of Scarborough's wine production.
Even though both Corinne and Emily are making the distribution rounds on a daily basis, the Scarborough family still drives down to Sydney at the beginning of the festive season to visit every restaurant and bottleshop at which their wine is stocked, delivering personal Christmas gifts and a heartfelt 'thank you' to those who pour Scarborough wine at tables throughout the state. Jerome Scarborough now takes the lead in these Christmas visits and is often accompanied by his two children Callum and Hannah. Over 4 weeks in November and December a bottle of wine and a small gift is delivered to all those Restaurants and Bottleshops that have supported our family business over the preceding year.
Innovation? You bet. But this personal touch of visiting restaurants is also an example of Scarborough offering a slice of the family winery to consumers – whether it's tasting a Scarborough wine at cellar door or sitting at a Sydney restaurant, the family's focus on making Our Home Your Wine is factored into every step of the customer and supplier journey.
Comments
Commenting has been turned off.