11 July 2022 | Sally Scarborough
Get to Know our Vermentino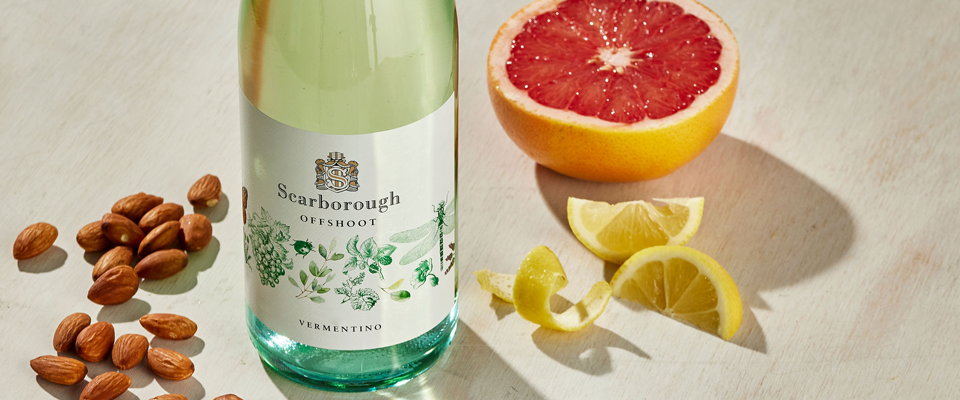 We may be well-known for our Chardonnay here at Scarborough Wine Co, but we also have an array of other wines to explore, including another great white, Vermentino. If you love our Chardonnay, there's a great chance you'll enjoy our Offshoot Vermentino, too. With more weight than your average Riesling or Semillon, but not as big as rich styles of Chardonnay, Vermentino ticks a lot of boxes.
Typically fresh and lifted, but also textural and dry, Vermentino wines show citrus fruit characters and nutty notes, and often have an enticing salty lick on the finish. Vermentino is also a drink-now kind of wine – it shines on release, for up to three years – so you don't have to worry about cellaring this one away. It's made to be enjoyed with friends right now.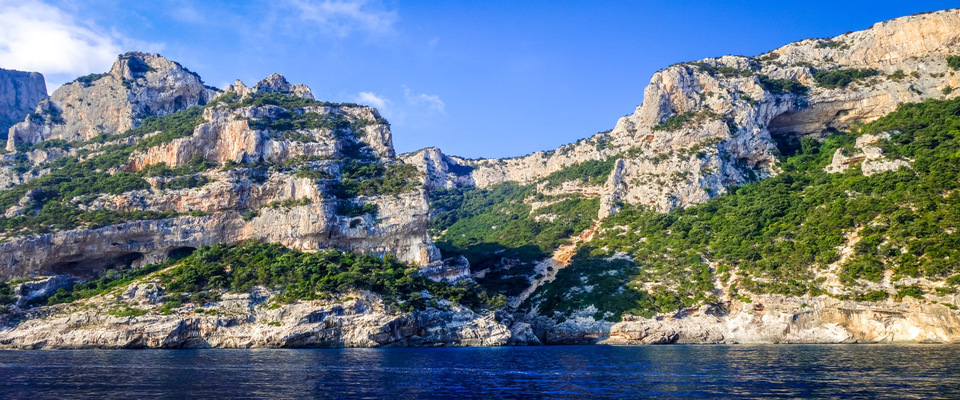 Image Credit: WineTourism.com
Originally hailing from Italy's south in Sardinia, the Scarborough style is a little lighter and fresher than its Italian counterparts. And although our Vermentino does see some lees stirring while it's in stainless steel tanks, which adds complexity, it's not long before we bottle it as a vibrant expression.
The team first planted Vermentino here to diversify our varieties, as well as combat climate change with a grape that's no stranger to a warm, and even hot, climate. Think of it as part of our insurance policy to ensure there are other varietals available for the future. It has since proven extremely compatible with its adopted Hunter Valley home.
As our winemaker Jerome Scarborough says, in addition to its drinkability, Vermentino has many benefits. The grape conveniently ripens at a different time to other varieties, which means it's not competing for winery space or attention during the busy vintage period. It is also able to hold its acidity, even in a hot growing season.
Being Italian, it's perhaps no surprise Vermentino is an excellent food wine. Look to its Sardinian origins for food-pairing inspiration – think all manner of seafood (sardines are a classic match), plus pasta, antipasto and even richer dishes. That saline element also makes it an excellent match for salty snacks in an ideal case of pairing like with like.
One of our favourite Vermentino food matches is seafood pasta. Watch local chef Andy Wright cook up prawn, pipis and fish linguine, and you can follow the recipe below.
GET THE RECIPE HERE.
Where else is Vermentino grown?
Despite its Sardinian origins, a large proportion of Vermentino today is grown in Southern France through the Languedoc-Roussillon region, as well as in Provence and on Corsica. It also still thrives in Sardinia, and other regions in Italy, including Liguria, Tuscany and Piedmont.
Interestingly, Vermentino is a surprisingly tasty grape in the vineyard, according to Jerome. "Once you start eating them, you can't stop," he says. "They are quite firm, so it's like having a bite of a small plum."
In France, Vermentino is called Rolle, whereas on Corsica, they call it Vermentinu. Its name also differs by between regions in Italy – known as Pigato in Liguria, and Favourita further north in Piedmont.
The Hunter Valley is dabbling in growing Vermentino. You can also find small parcels of growing in the King Valley, Clare Valley, McLaren Vale. Look out for it in the future as we're sure to see it more widely planted as wine producers understand more about how climate friendly this interesting white varietal is.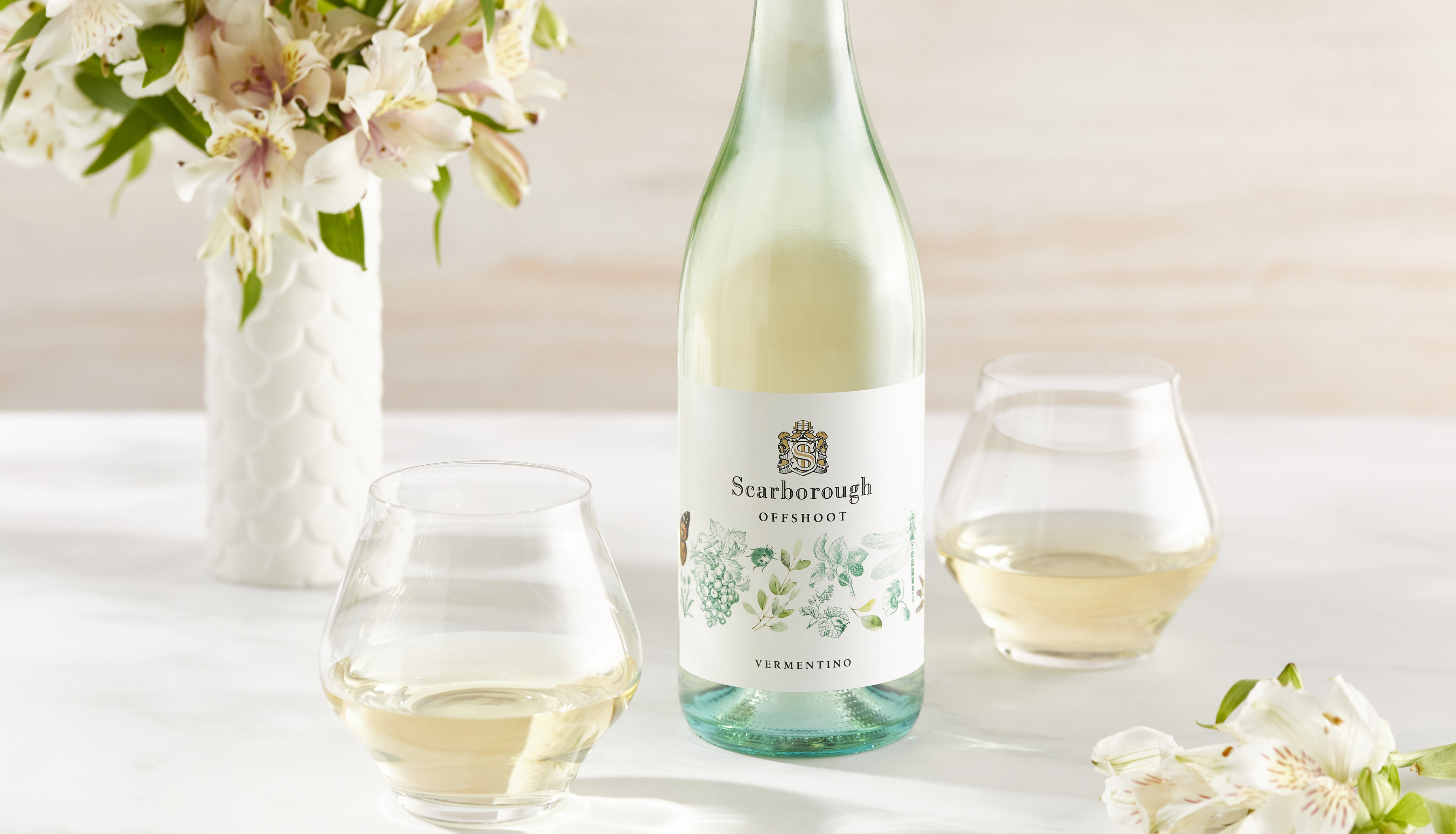 Taste our Scarborough Vermentino at Cellar Door
When you're next passing through the Hunter Valley, stop by for a taste of our Offshoot Vermentino and our wider collection at our cellar door in Polkobin. We're open daily.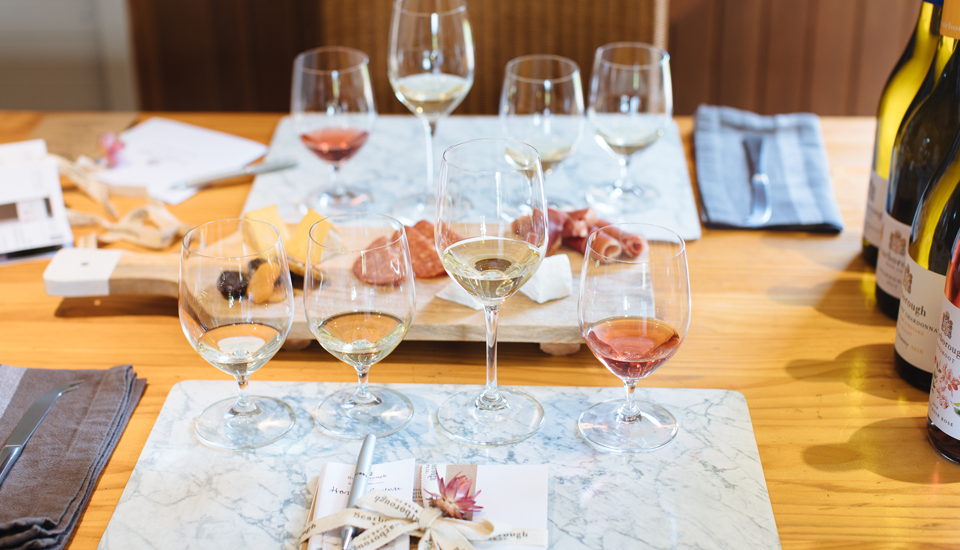 Book ahead for our Exclusive Scarborough Experience and enjoy a one-hour Offshoot Range tasting. Here, you can try our Vermentino alongside others in the range, including Verdelho, Chardonnay, Off-Dry Semillon, Tempranillo Rosé and the Red Blend.
You can also enjoy the latest release of our Offshoot Vermentino here.
Comments
Commenting has been turned off.