20 January 2017 | Sally Scarborough
Kind of a fig salad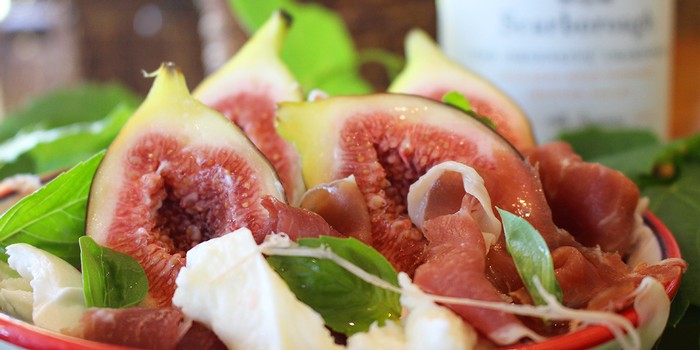 The fig season is so short, you need to grab them while you can or you miss them at their absolute best! You can really add whatever you might have in the fridge to this salad, but of course the most important part is the figs. If you're in the Hunter Valley in the coming weeks you can usually find some at Tinkler's - but beware, you'll have to fight me for them.... I'm a fan of this combination as it is quick, easy and delicious.
Ingredients:
6 fresh figs
12 slices of proscuitto
2 - 3 Buffalo Mozzarella
Fresh basil
Olive oil and salt and pepper to finish
Cut the figs in half, pull apart the proscuitto, tear the mozzarella and toss together. When you are ready to serve add basil (I don't chop it, I prefer the leaves whole) and dress with a little olive oil and salt & pepper.
To flesh it out a bit you can add rocket, raddichio, fennel, green beans, peaches, nectarines, rockmelon - really anything you want. Enjoy!
Comments
Commenting has been turned off.