18 May 2017 | Sally Scarborough
Why two Hunter Valley cellar doors?
Scarborough Wine Co.'s Hunter Valley cellar doors have always represented the beating heart of our business.
Since the Gillards Road cellar door opened in 1990 the Scarborough family has maintained a strong interest in ensuring these places reflect our philosophy – Our Home. Your Wine.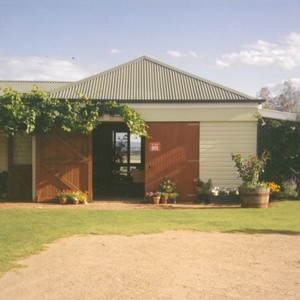 Family means a lot to us, as anyone who visits can attest – we warmly welcome newcomers, and old friends, with open arms. Our cellar doors have influenced a generation of drinkers and now their children (the second generation of wine club members) come to a place their parents call home and drink Chardonnay they love.
The attention to detail in both cellar doors comes from Ian and Merralea's early trips to the Napa Valley. The US cellar doors were well presented, and the hospitality was openhearted. There was a personal approach in every step of the customer's journey, and Ian and Merralea felt passionate about translating this experience to their Hunter Valley headquarters. We now offer visitors a slice of the family winery every time they step into one of our cellar doors.
Even when they were just a bricks and mortar operation, selling wines from the Gillards Road family home in the Hunter Valley, the fundamental tenets of hospitality were in place. Always welcoming and obliging, Ian and Merralea made sure customers felt they had an experience rather than just a visit. They would talk visitors through each of their wines, ensuring everyone left having enjoyed a personal interaction other cellar doors could not match.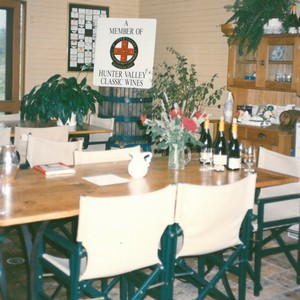 After the success of the Gillards Road cellar door, the Scarborough family felt we needed another home in the Hermitage Road precinct of the Hunter region, so Scarborough on Hermitage opened in 2011. This bright modern space is where our winery is located and is now one of the Hunter's most exciting venues, offering a unique tasting experience with magnificent views of the Hunter's Brokenback Mountains.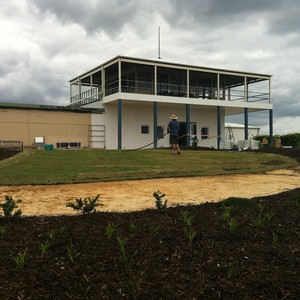 So now visitors have the choice – drop into Gillards Road Cellar Door, our flagship location on the original homestead estate, where they can enjoy a flight of all the wines in the portfolio, or if they happen to be on Hermitage Road, then head to the new cellar door that fuses traditional with modern, highlighting Scarborough's direction in our future winemaking journey.
Every visitor of the Gillards Road and Hermitage Road cellar door is offered the tasting flight of Scarborough wines with a complimentary cheese platter. Most people who love Scarborough wine have visited one of our cellar doors – we believe this unique experience stays with visitors, and they always come back for more. We really try to make people feel welcome and valued, like they've taken a little bit of our family hospitality with them (hopefully in liquid form as well!).
Sally Scarborough, Scarborough's National Sales & Marketing Manager, sums up our cellar door philosophy: "Our family depends on our customers to allow us to run this business. There is no other company, horse stud or multi-million dollar building to fall back on – this is it for us, so every customer counts. We want them to come to our cellar door and fall in love with what we do – because we can't do what we love without them."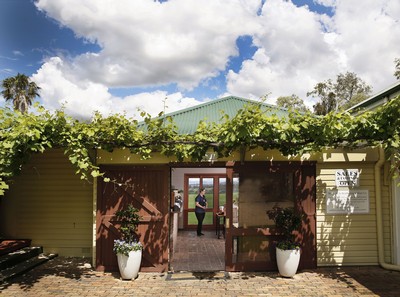 Our Gillards Rd cellar door as it is today
Scarborough on Hermitage
Comments
Commenting has been turned off.