2 May 2017 | Sally Scarborough
Why Gillards Rd Cellar Door in the Hunter Valley?
Ian says, "In the early 1970s, I did a road trip to the Hunter on the way to Brisbane. I was driving out of Cessnock, along Oakey Creek Road, and that drive made a lasting impression – the tree-lined road, cows in the lush paddocks, intermittent vines and the vista of the Brokeback range – it was heaven to me."
The Scarboroughs acted on their instincts and purchased the Gillards Road property in 1979. It had been owned by Hungerford Hill, a business that boasted a lot of acreage in the Hunter Valley at the time, and it was planted in the mid-60s to Shiraz. The vines were not in great condition – they were planted on unwieldy contours and the trellises were collapsing, so Ian made the decision to remove the entire vineyard and start again.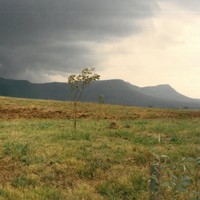 After the bulldozers had removed the old vines over several weeks, Ian and his team re-contoured the entire property to create straight rows that ran in the most advantageous direction for sun exposure. Soil drainage and air drainage were also carefully considered in this re-planting exercise.
Initially, the new plantings were going to comprise equal amounts of Pinot Noir and Chardonnay but at that stage, Ian was yet to discover how exceptional the Chardonnay fruit would be from this fertile land.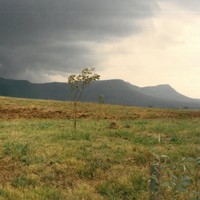 When it became clear that even the young Chardonnay vines were producing jaw-dropping fruit, Ian settled on a small amount of Pinot Noir and developed the Chardonnay as Scarborough's star attraction. The limestone-derived red soils are free-draining and super fertile - perfect for the style of Chardonnay Ian wanted to make.
Fast-forward to 2017 and the Gillard Road vineyards are now producing fruit for the iconic Yellow Label Chardonnay, the Blue Label Chardonnay as well as the premium 'The Obsessive' Chardonnay. Originally called the White Label, this wine was produced to reveal the true DNA potential of the Gillards Road property. It's crafted with a nod to the Burgundian style, with more lean characteristics. It's a wine that appeals to a family of Chardonnay lovers, just like the Scarborough family.
The Gillards Road property is now the heart and soul of Scarborough Wine Co., with its busy cellar door offering a tasting experience like no other.
Comments
Commenting has been turned off.