7 May 2019 | Melissa Lomas
Top things to do for Mother's Day in the Hunter Valley

How to spoil Mum on Mother's Day – Hunter Valley style.
One of the fabulous things about the Hunter Valley is the myriad of experiences and activities on offer. When it comes to choosing that special treat for Mum, you really are spoilt for choice. We've made it a bit easier for you to choose, and pulled together a list of options that are sure to make you the favourite child!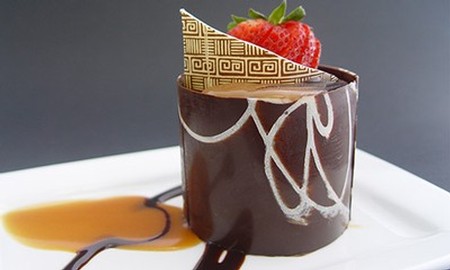 Eat dessert first
Sabor Dessert Bar is 'the Hunter's sweet spot'. Overlooking a vineyard and with over 50 desserts on their menu, you may want to spend a little bit of time here. From traditional cheesecakes, macarons and tarts, to their mouth wateringly delicious tasting plates, there's something to suit everyone. And if coffee is just not going to cut it, you can get Mum a glass of wine to match dessert – after all, you're in Wine Country! Be warned, you may not be able to stop at just one dessert.
Sabor Dessert Bar, 2342 Broke Road, Pokolbin www.sabordessertbar.com.au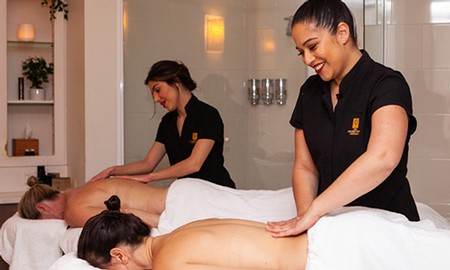 Take some time out
Treat Mum to a quick pamper session, or indulge her in a blissful afternoon of relaxation. Located within the Golden Door Health Retreat, Spa Elysia is the ultimate in relaxation and healing. Offering facials, massages, body wraps and scrubs, and everything in between, you're sure to find a treatment Mum will love. This little slice of heaven is the perfect Mother's Day indulgence.
Spa Elysia at Golden Door Health Retreat, Thompsons Road, Pokolbin www.goldendoor.com.au/spa-elysia/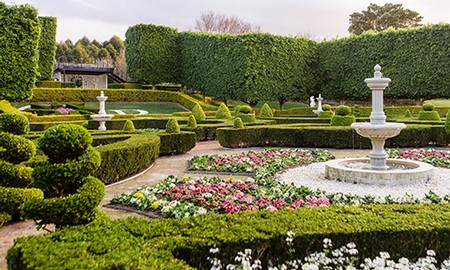 Stop and smell the roses
The serenity of Hunter Valley Gardens is truly something else. The perfectly manicured gardens are a sight to behold, not to mention the waterfalls, statues and murals. If you're looking to spend some quality time with Mum, the calming environment of The Gardens is a stunning backdrop. Afterwards, take a wander through the unique shopping village, located just outside the entrance of The Gardens, offering bespoke shops, coffee, wine and a few treat options. Allow at least a few hours to explore the beauty that is Hunter Valley Gardens.
Hunter Valley Gardens, Broke Road, Pokolbin www.huntervalleygardens.com.au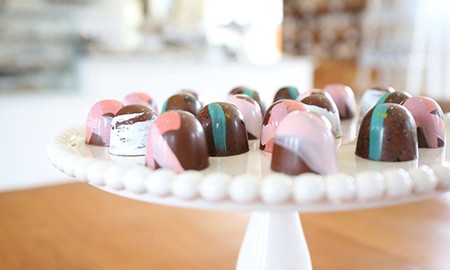 Did somebody say chocolate?
Conveniently located on Hermitage Road, opposite our Scarborough on Hermitage location, Cocoa Nib is a chocolate lovers heaven. The chocolates are lovingly handmade locally, and they really are a taste sensation. Drop in for a coffee and chocolate with Mum, and don't forget to pick up something to take home. Their macadamia butter crunch is a favourite here at Scarborough!
Cocoa Nib, 989 Hermitage Road, Pokolbin www.cocoanib.com.au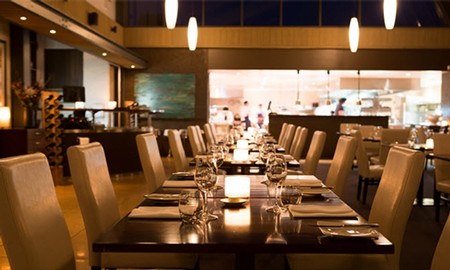 For the food lover
Muse Restaurant is one of the Hunter Valley's most recognisable restaurants. If your Mum has an appreciation for great food and the finer things in life, she will enjoy every moment of dining at Muse. With the highly regarded award of Two Chef Hats, impeccable service and a unique menu, it truly is an experience not to be missed.
Muse Restaurant at Hungerford Hill, Broke Road, Pokolbin https://musedining.com.au/restaurant/menu/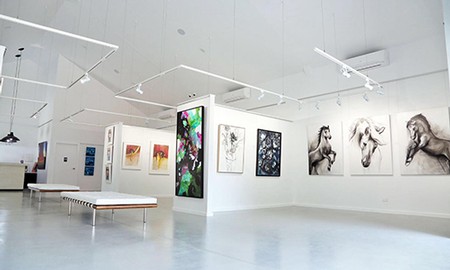 Immerse yourself in art
Watershed Gallery has just opened it's doors in the Hunter Valley. The brand new art gallery is a bright, airy space which is the perfect setting for the amazing artworks on display. If your Mum appreciates art, take some time out for a leisurely wander through this stunning new gallery.
Watershed Gallery, 621 McDonalds Road, Pokolbin https://www.facebook.com/watershedgalleryaus/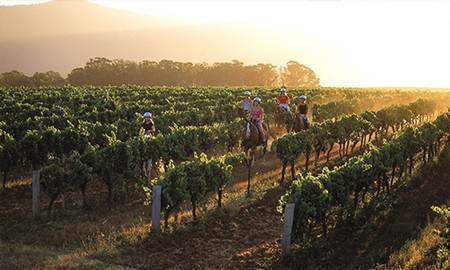 Something a little different
If you're looking for a little bit more adventure, something that may not come to mind immediately when you think of the Hunter Valley, why not take Mum for a horse ride? The picturesque Hunter Valley provides the perfect backdrop for a leisurely trot or perhaps a canter around the vineyards – a great opportunity to see the area from a different perspective. Hunter Valley Horse Riding have trail rides to suit beginners through to the seasoned rider.
The Adventure Centre Hunter Valley, Hermitage Road, Pokolbin https://huntervalley.com.au/horseriding-adventures/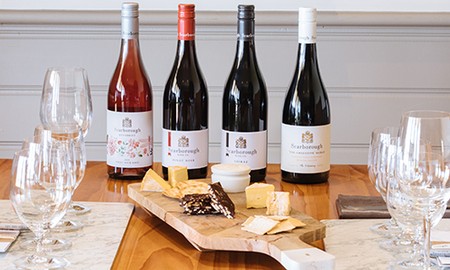 For Mums who love wine
It goes without saying that the major drawcard to the Hunter Valley is wine. If your Mum is a wine lover, the options are endless! Of course, you can't go past the Scarborough Wine Co. tasting experiences, which have recently been updated for greater flexibility and variety. If you're looking for that extra special experience, look no further than the 'SIP Experience'. With cheese, smallgoods and a selection of current and museum releases, the 'SIP Experience' is sure to be a highlight.
Scarborough Wine Co, 179 Gillards Road, Pokolbin & 972 Hermitage Road, Pokolbin /Visit-Us/Tasting-experiences
Comments
Commenting has been turned off.