12 February 2019 | Sally Scarborough
Open that bottle night #OTBN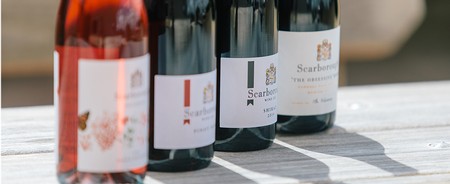 Great wine is made to be shared, wouldn't you agree? And it's not always about cracking open the oldest bottle in your cellar. It could be a wine you picked up at your favourite winery, a bottle given for your birth year or perhaps an inexpensive bottle that your local bottle shop recommended.
One of the best things about enjoying special wine is the enjoyment of the stories and memories that were made through your ownership of the bottle.
So put 29 February 2020 in your diary, gather your nearest and dearest, crack open your special bottles and make some memories.
Open That Bottle Night (#OTBN) is held on the last Saturday in February – why not start your own #OTBN annual tradition.
How to get involved?
As a wine lover, dig out a special wine you've been saving for a special occasion or purchase a new release with an interesting back-story to join in the fun.
Invite friends and family to your place, a restaurant or host an outdoor picnic while the weather is warm and it's Saturday - seriously let's make this a thing and have some fun!
It's a way to find out the stories behind your favouite wines and if you don't know the answer tag the producer and see what they have to say! You cols ask questions like...
How did you discover the wine?
From where did you buy it?
Did you meet the winemaker?
What's the variety and why do you like it so much?
Have you visited the region of provenance?
Which food styles are its best matches?
Once the wine has been opened and tasted, post your thoughts on social media using #OTBN, or post your OTBN photos on Facebook
We look forward to seeing what wines you enjoy on the 29th! Cheers
Comments
Commenting has been turned off.