11 May 2019 | Sally Scarborough
Merralea Scarborough, where would we be without her?
The mother hen, chief cook, gardener, cellar door manager and so much more. Merralea defines the hard work ethic behind the Scarborough business. Originally from South Australia, she moved to the Hunter Valley in the 70s. with her husband Ian.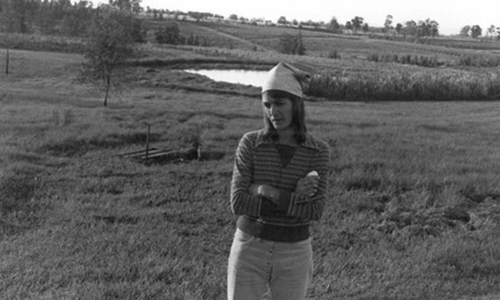 Merralea in the early days in the Hunter Valley
In the early 1980's Merralea opened the first and now famous Peppers Guest House in the Hunter Valley and managed the guest house until the drive to build her own business with Ian became too strong.
In the mid 1980's Ian and Merralea owned a mobile filtration business which was located in Australia as well as North America. Merralea could usually be found driving a pick-up truck and running the machinery with all the boys.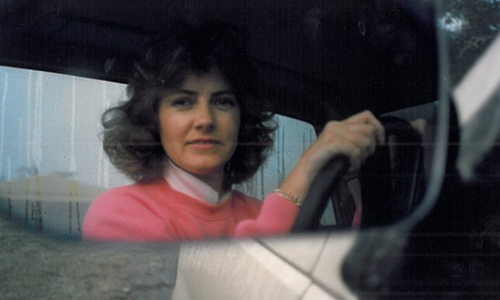 Merralea in one of the many pick-up trucks in Northern California
While based in Northern California running the business and dealing with some of the big wine names in the Napa Valley, Merralea had the chance to see the experiences and wine tourism offerings not yet really seen in wine tourism in Australia.
This experience helped hone her attention to detail and she fastidiously applied this in the Scarborough cellar door.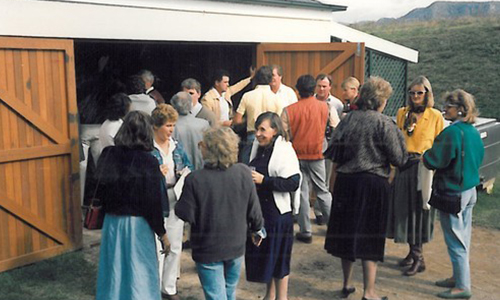 Cellar Door opening with locals in 1990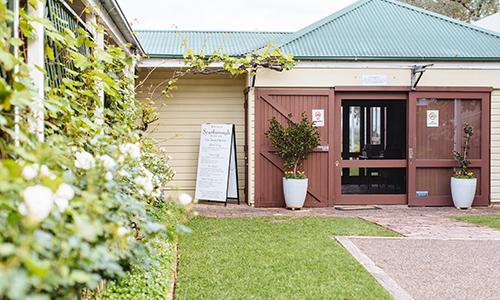 Gillards Cellar Door as it is today
The original Scarborough Cellar Door on Gillards Rd opened in the early 1990's and offered a unique tatsing experience from the day it was opened. In more recent years we have opened another cellar door on Hermitage Rd more tasting experiences to our repetoire, but each time we do, we make sure it woudl be something that merralea would approve of.
These days Merralea is happily retired and spends her days catching up with her friends, playing bridge, cooking all the wonderful meals that we feature in our Home Grown Recipes, travel, spoiling grand children and generally just enjoying all that life has to offer after a lifetime of hard work and achievement brings.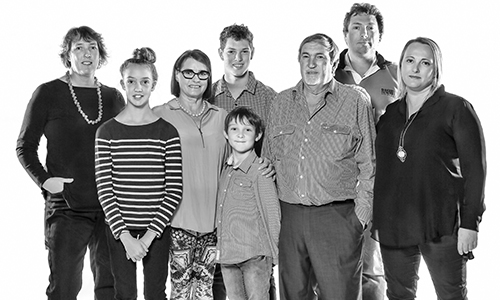 Merralea Scarborough was the woman beside the man who has built Scarborough Wine Co. from the ground up – truly a strong, pioneering woman of the Hunter Valley Wine and Tourism Industry – a woman with a dream and passion who made it happen.

We love you Merralea.
Comments
Commenting has been turned off.