1 June 2017 | Sally Scarborough
Hunter Valley Living Legends Awards
The Hunter Valley is one of Australia's oldest and most well-known wine regions. It's renowned in our country but it's also acknowledged as one of our top wine regions internationally. The first vineyards were planted in the early 19th century, and since then a swath of great local heroes have put our humble region on the global wine map.
Since 2007, the local community celebrates its winemakers and tourism industry stalwarts at the annual Hunter Valley Legends and Wine Industry Awards. On this fun night, the outstanding achievements of the community are recognised in awards that range from Winemaker and Viticulturist of the Year to Cellar Door and Rising Star of the Year.
But the most celebrated award of the night is the Hunter Valley Wine Industry Living Legend. According to the award organisers:
"The Living Legend award is bestowed to honour a Hunter Valley grape grower or winemaker who has been involved in the Hunter Valley Wine Industry in excess of 30 years and who has been in a position to influence the course of the Hunter Valley Wine Industry."
This years winner was Ian Tinkler who has been growing grapes and producing premium quality wines on his Pokolbin family properties for more than 35 years.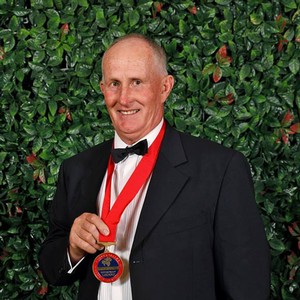 Photo: © Chris Elfes - Elfes Images
In 2013, it was Ian Scarborough's turn to receive this award. Winners are voted for by previous winners of the Living Legend award and the award is widely acknowledged as one of the most prestigious titles with which to be bestowed.
But Scarbie is a humble fellow, and would never accept the title without acknowledging all those who have helped him along the way. His acceptance speech is a touching tribute to all those who have helped him and Merralea build the Scarborough business from the ground up.
Other Living Legend Award recipients include Brian Walsh, John Tulloch, Max Drayton, Dr Max Lake, Percy McGuigan, Don McWilliam, Bruce Tyrrell, Fay McGuigan, Kevin Sobels, Pat Auld, Christopher Barnes, Brian McGuigan, Alain Le Prince, Ken Bray, Phil Ryan, Karl Stockhausen and Legends chairman Jay Tulloch.
Comments
Commenting has been turned off.