31 October 2013 | Sally Scarborough
Hunter Valley - How Chardonnay has shaped the Hunter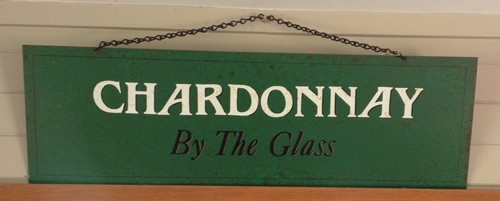 We are passionate believers and advocates for the Chardonnay grape. Considering we make three styles we have to be. But it's what our reputation has hinged on since the mid- eighties and Scarborough Chardonnay is as much about the region as it is about winemaker Ian 'Scarbie' Scarborough. You have to remember that Chardonnay in Australia began its life here. Although only 40 years old it has a proud history with people like Tyrrell's, Lakes Folly and Rosemount all contributing to its success.
Many winemakers will tell you that it's a blank canvas grape, but without the right soil and the correct clones you've got nothing. Many will say that the Hunter is unsuitable for the variety but despite the challenges of variable weather it actually has the ability to make wines that last and show immense character.
Today we see so many producers having a go and making wines that typify the region but stylistically are individual and maintain a winemaking integrity:
Here are some of the producers doing great stuff with Chardonnay in the region:
Lakes Folly:
Still one of the original pioneers of Chardonnay in the Hunter Valley, Max Lake's legacy is continued in the winery where they produce only two wines. The Lakes Folly Chardonnay has become one of the few Chardonnays from the region that is a must for wine collecters.
Tyrrell's:
Tyrrell's tell a funny story of how they asked Penfolds for Chardonnay cuttings back in he 70's after being refused Murray Tyrrell did a midnight raid on the vineyard and helped himself to some choice clippings. That's how Vat 47 came to be. Today it is still viewed as an Icon for Chardonnay from the Hunter Valley.
Mistletoe:
The quiet achiever, Ken Sloan has pursued making the best Chardonnay he can from the Hunter and his wines have been awarded with an astounding number of trophies. He is ably assisted by winemaker Nick Paterson, part of a new breed of Hunter Valley winemakers forging an individual style with Chardonnay.
First Creek:
Another formidable team of Young Winemaker of the year Liz Jackson and Damian Stevens making a consistent style of Chardonnay that continues to wow the critics. The 2011 Winemakers Reserve was awarded best regional Chardonnay by James Halliday, in his inaugural Chardonnay Challenge. It's a wine of immense complexity but at its core is quintessential Hunter Valley fruit.
Comments
Commenting has been turned off.