15 December 2014 | Sally Scarborough
Home Grown Recipes: Steak & Herb Sauce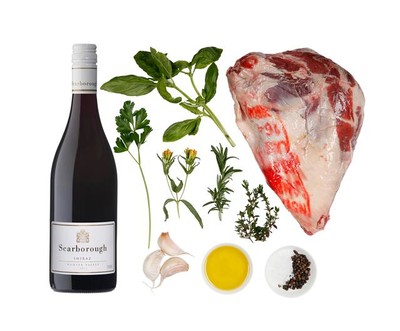 There's something very Australian about a tender cut of good Aussie meat. What makes it even better is a great marinade or sauce. This herby brew is fabulous with all kinds of meat, especially when cooked on the Scarbie barbie.
1 cup basil leaves
1 cup flat-leaf parsley leaves
2 tbsp fresh oregano leaves
1 tbsp fresh rosemary leaves
1 tbsp fresh thyme leaves
1 tbsp fresh tarragon leaves
2 garlic cloves, minced
¾ cup extra virgin olive oil, plus 2 tbsp extra
Cut of beef or lamb of your choice
Place herbs and garlic on a cutting board and finely chop together with a large knife. Transfer mixture to a small bowl and stir in ¾ cup oil. Season with sea salt and pepper, cover with plastic wrap, and set aside for at least 1 hour to allow flavours to develop. Meanwhile, place steak or cut of your choice on a plate. Season generously and rub with remaining oil.
Cook meat to your liking, transfer to a platter and rest for 5 minutes. Slice meat against grain and spoon reserved sauce over top. Serve with a glass of White Label Shiraz.
Comments
Commenting has been turned off.