1 July 2015 | Sally Scarborough
Home Grown Recipes - Slow Roasted Lamb Shoulder & Cypriot Salad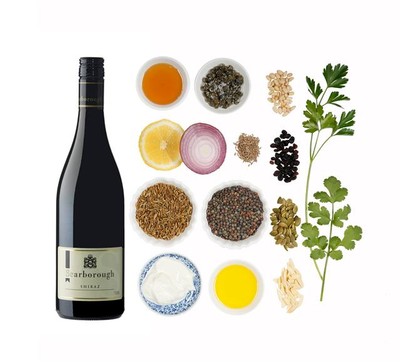 With Winter upon us well and truly I thought I might republish this delicious recipe. Below is the recipe for the Cypriot salad, which although it is a salad is a great match to a slow roasted lamb shoulder. My favourite recipe for lamb shoulder can be found here from Donna Hay. I've used this recipe for years and it has never failed me. This makes great sandwiches the next day too if you happen to have any left over....
1 cup freekah (or cracked wheat or quinoa)
½ cup green lentils
1 bunch coriander, chopped
½ bunch parsley, chopped
½ red onion, finely diced
2 tbsp toasted pumpkin seeds
2 tbsp toasted slivered almonds
2 tbsp toasted pine nuts
2 tbsp baby capers
½ cup currants
Juice of 1 lemon
3 tbsp extra virgin olive oil
Dressing
1 cup thick Greek yoghurt
1 tsp cumin seeds, toasted and ground
1 tbsp honey
slow roasted lamb shoulder – see recipe above or click here
Blanch freekah and lentils separately in boiling water until both just cooked. Drain well and cool.
For Dressing, mix yoghurt, cumin and honey until combined.
In a medium bowl, place coriander, parsley, red onion, blanched freekah and lentils, toasted seeds and nuts, capers, currants, lemon juice and olive oil. Mix well and season to taste.
Place into serving dish and top with dressing.
Serve on its own, with any lamb, or in a wrap, with a glass of Black Label Shiraz.
Comments
Commenting has been turned off.