14 December 2012 | Sally Scarborough
HOME GROWN HERO'S – ANTONIO RUGGERINO – VERDE – SYDNEY
To Antonio Ruggerino, food is more than a passion – it's a celebration of life. And that is just one of the reasons we think he's one of Sydney's home grown hero's.
As Head Chef at Verde, Ruggerino is passionate about bringing the flavours of Southern Italy to Sydney diners. As a child, Ruggerino was immersed in the smells, tastes and culture of Southern Italy, despite growing up in the suburbs of Sydney. He spent hours in the kitchen preparing Italian feasts with his mother and watching his father create homemade vinegar and salami.
I was lucky enough to convince Antonio to share with us his fabulous and simple recipe of Snapper on Pappardelle. It calls for fresh pasta – and if you have the time and patience to do fresh pasta I do really recommend doing so, but if not some good quality store bought pasta will also do the trick. This dish is a great match to our 2010 White Label Chardonnay. The below recipe quantities is (as is Antonio's style) for a large gathering - simply adjust the quantities to suit.
Snapper on Pappardelle
Ingredients
Snapper fillet 180gms x 10
EVO oil
Saffron pasta 300gms or good quality store bought pasta
Butter 200gms
Baby capers 40gms
Green peas 120gms
Parsley 1 bunch
Basil ½ bunch
Fish stock 1lt
Salt and pepper
Lemon zested x 3 Blend parsley garlic and lemon
Parsley x 2 bunches with EVO for salsa verde
3 x Garlic cloves

Method
Roll out pasta to 1mm cut into lengths of 30cms by 3cms using three per portion, next pan fry snapper on medium heat skin side down till crisp skin, turn and place in oven till just cooked or a little under.
In a pan reduce fish stock by half with the butter, then add picked herbs capers and peas season.
Blanch fresh pasta for one add to fish stock and toss.
To serve place pasta on plate and then the fish brush with EVO and sprinkle with sea salt. Finish with salsa verde.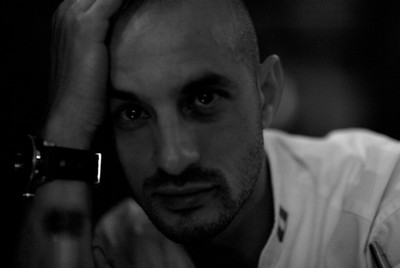 Comments
Commenting has been turned off.