29 November 2013 | Sally Scarborough
Extended Family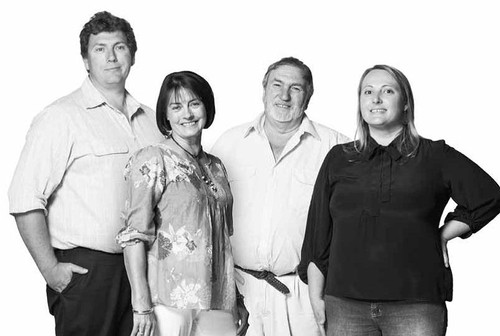 The Scarborough Wine Co is a family business. Everything we do is with our family in mind. So without our extended family of venues across Sydney, Newcastle, Hunter Valley, Brisbane and Melbourne who have helped and supported us over the years we wouldn't be here.
There are some restaurants and retailers who have supported us ever since our first vintage back in 1987 when Ian and Merralea both loaded up the Land Cruiser or 'Big Red' as we liked to call him and travel to Sydney knocking on kitchen doors and cracking a bottle of Scarborough Yellow Label with chefs and owners. This is how our story began and this is how it will continue with the help and support of our extended family.
We know that you can't always get to the gorgeous Hunter Valley but we feel comforted to know that there are many different venues (hopefully one near you) that you can go and enjoy a glass or a bottle of Scarborough.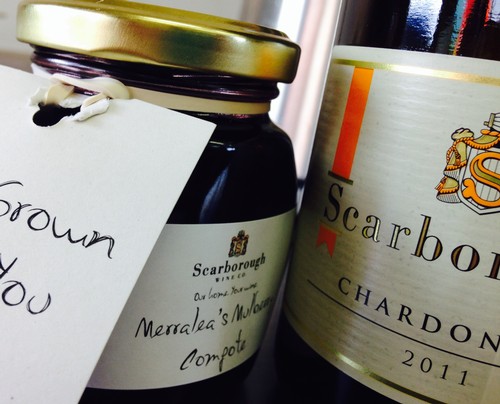 So that is why every year we spend about 5 weeks out on the road visiting all our Wholesale customers. This year we're bringing some festive cheer, a bottle of our Yellow Label Chardonnay and some of Merralea's Mulberry Compote made from the massive Mulberry tree in front of the Homestead on our Gillards Rd property. Ohhh and don't forget the pens – everyone just loves the pens!
So, thank you to every person and every venue that has helped us become a success over the years. We look forward to seeing you in the coming weeks and having a quick chat.
Comments
Steve Fuller
@ 04/12/2013 at 4:56 PM
Sorry I missed seeing Jerome & Mark today. As always love the perpetually reliable Scarborough pen & graciously extended the Scarborough family love to my new assistant manager fresh to the local industry after 14 years in the USA by way of the Yellow Label Chardonnay. Love to you all
Commenting has been turned off.