21 April 2023 | Sally Scarborough
What is Chardonnay?

All about Chardonnay
Chardonnay is the most widely planted white wine varietal in Australia, and around the world. Arguably the most famous varietal of all because of how adaptable it is - from the rich and buttery styles, to the leaner expressions, there's plenty to love about Chardonnay. For the Scarborough Wine Co, it's particularly special. There was never any doubt that Chardonnay was going to be the wine variety which we hung our reputation on – it's a wine that Scarbie (Ian Scarborough - our Founder and Winemaker) has always been fascinated and obsessed with. Why? He just loves that it's possible to make so many different styles of Chardonnay from this one grape varietal. We live and breathe this beautiful varietal here in our Hunter Valley home, so let's explore all there is to know about Chardonnay.
What is Chardonnay?
Chardonnay is a white grape varietal and is truly one of the most versatile grape varietals grown around the world. Chardonnay can either be a light, elegant, low alcohol style, through to big and bold, knock your socks off style; full of butter, toast and everything in between.
Chardonnay was thought to have originated in the Burgundy region of France. In Mâconnais in Southern Burgundy there are particularly old vineyards which many believe are some of the first pre-phylloxera. It's the quality of Chardonnay from Burgundy that has become synonymous with some of the finest wines of the world, names such as Montrachet, Pouilly-Fuissé and Corton Charlemagne. The heritage of Chardonnay can be traced back for thousands of years though. Keen to learn more? This Jancis Robinson piece on Chardonnay is definitely worth a read.
Chardonnay is often used as the key base varietal to make Champagne or sparkling wine, made exclusively as a Blanc de Blanc when only Chardonnay is used. It's also found in many prestigious wine regions throughout the world including Carneros, Sonoma and South Africa.
There are a number of factors that define the style of Chardonnay:
Climate
Chardonnay is a wine that can be grown in varying climates and this climate contributes significantly to the flavour profile. In cooler climates, Chardonnay is usually more citrus and green fruit (pears and apples) flavours in spectrum. In a more moderate climate flavours such as peach, citrus and melon are often found, while in hotter locations, there tends to be a heavier tropical fruit influence.
Winemaking Philosophy
Many of the flavours that people identify as 'typically Chardonnay' characters are often a result of the winemaking process. This includes those buttery/creamy textures, which our Yellow Label Chardonnay is renowned for and one of the top reasons why it is loved by many. This buttery/creamy texture is often a result of a process called malolactic fermentation, which sees a secondary ferment change the acid structure of the wine and gives a fuller mouthfeel. The use of oak is another method that gives Chardonnay those distinctively toasty vanilla flavours.
While most other white wines don't appreciate oak, Chardonnay and oak are a match made in heaven.
The Chardonnay grape is particularly distinctive. The vine buds particularly early and has sightly rounded leaves which are similar in appearance to Pinot Noir. The grape clusters in small to medium-sized berries.
Is Chardonnay dry or sweet?
As we mentioned above, Chardonnay can vary depending on where and how it is made. However, it's typically a dry, medium-bodied style of wine with moderate acidity. Most varieties of white wine are much the same (except for very sweet wines), but a 'dry wine' can have 1-5 g/l of residual sugar.
What does Chardonnay taste like?
There's a real spectrum of flavours evident in Chardonnay, which is dictated by the climate and when the grapes are picked. The flavours can range from apple and citrus to the more vanilla spectrum when aged extensively in oak. The cooler the climate, the more citrus notes. The warmer the climate, the more sugar and this often results in richer fruit as the primary characters.
What's the difference between Oaked and Unoaked Chardonnay?
There's been a distinctive change in the way that oak has been used in Chardonnay over the years. A winemaker who is looking for the leaner style will often use stainless steel to ferment and store the wine before it is bottled. This limits the influence of oxygen in the wine and gives a very distinctive flavour. However, when trying to make a more full-bodied style there's secondary flavours that can be imparted into the wine using oak. This is where you'll see some of the characters like vanilla and spice being added in to create a rounder, creamier texture.
When should I drink Chardonnay?
This also depends on the style of Chardonnay and the recommendations of the winemaker. Our Offshoot Chardonnay is designed to be consumed when it is young, fruity and fresh (2-3 years old), the Scarborough Yellow Label Chardonnay is designed to be drunk between 3-7 years, while our Obsessive Chardonnay has the longest cellaring potential with aging up to 10 years from vintage. It's very much about personal preference though.
Age gives the wine a slightly different character as the wine continues to evolve in the bottle. Since it's so dependent on your personal preference and palate, it's a good idea to buy a few bottles of your favourite Chardonnay and test them out at different stages.
What temperature should I drink Chardonnay at?
Chardonnay should generally be served at about 12-13 degrees. If served colder, the flavours and aromas can diminish. Remember here in Australia our climate can get pretty warm over summer, so white wines will definitely benefit from being slightly chilled prior to being served (just not too cold!).
Australian Chardonnay
Chardonnay is thought to have arrived in Australia as part of the original James Busby collection in 1832, but has evolved a lot since that time. Some of the earliest Chardonnay plantings in Australia were in Mudgee, along with here in the Hunter Valley. As Wine Australia notes, it was not really until the 1970's that Chardonnay really came of age here in Australia and put our style of Chardonnay on the global map. You can now find world-class Chardonnay across a range of different Australian wine regions. From Adelaide Hills to Margaret River, Yarra Valley and throughout Tasmania there are some spectacular interpretations of this style. And of course there's a natural home here in the Hunter Valley.
Hunter Valley Chardonnay
While Semillon is often thought of as our most famous white wine here in the Hunter Valley, Chardonnay can equally lay claim to fame. Hunter Valley Vintage reports for 2020 show that there was a greater amount of Chardonnay grown in the region than Semillon.
Chardonnay is believed to have arrived in Australia in the 1830's and into the Hunter Valley via Murray Tyrrell from Tyrrell's Wines in the late 1960's.
Today we see so many producers having a go and making wines that typify the region but stylistically are individual and maintain a winemaking integrity. Here are some of the producers (alongside of Scarborough Wine Co. of course) doing great things with Chardonnay in the Hunter Valley region:
Lakes Folly
Lakes Folly is is one of the original pioneers of Chardonnay in the Hunter Valley. The legendary Max Lake's legacy continues in the winery where they produce only two wines. The Lakes Folly Chardonnay has become one of the few Chardonnays from the region that is a must for wine collectors and remains highly sought after.
Tyrrell's
Tyrrell's tell a funny story of how they asked Penfolds for Chardonnay cuttings back in the 1970's. After being refused, Murray Tyrrell did a midnight raid on the vineyard and helped himself to some choice clippings. That's how their famous Tyrrell's Vat 47 Chardonnay came to be. Today it is still viewed as an icon for Chardonnay from the Hunter Valley, evident from the accolades it continues to pick up from Wine Shows.
First Creek
Another formidable winemaker is former Winemaker of the Year Liz Jackson of First Creek and Silkman Wines, who is making a consistent style of Chardonnay that continues to wow the critics. The 2017 Winemakers Reserve was awarded best Hunter Valley Chardonnay by James Halliday in the 2018 Chardonnay Challenge. It's a wine of immense complexity but at its core is quintessential Hunter Valley fruit.
Hart and Hunter
Wife and husband winemaking team Jodie Bellevue and Damian Stevens are also producing some delicious, small batch single vineyard Chardonnays at Hart and Hunter - definitely worth checking out when you are in the Hunter Valley.
The Scarborough Wine Co. Chardonnay Story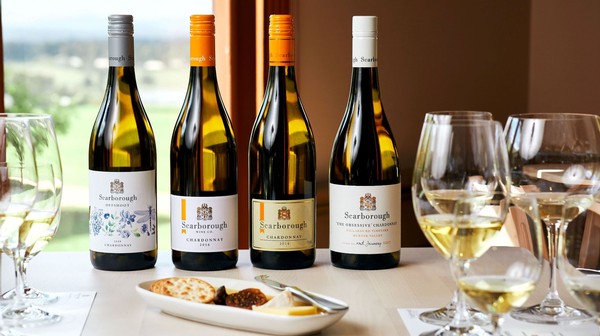 Scarborough Wine Co. and Chardonnay have always gone hand-in-hand. Since releasing the Yellow Label Chardonnay in 1987, the love affair with Chardonnay has continued to blossom and grow, now with three different styles of Chardonnay on offer and generations of loyal customers.
Like many family businesses, the Scarborough Wine Co. started from humble beginnings. Ian and Merralea would make the Yellow Label Chardonnay in the garage at the Gillard's Road property (now part of the cellar door), fill up the car boot and drive to Sydney hand delivering bottles to restaurants. The distinctive yellow capsule was a deliberate marketing initiative, so that when the Scarborough family were dining in restaurants, they could see who was buying their Chardonnay.
Listen to our family Chardonnay Story
In the 1980's Chardonnay was clearly on trend and pleased and pampered the palates of the global market with approachable fruit and obvious oak that took the "sunshine in a glass" philosophy to new levels. Despite Aussie Chardonnay having a revolt in the 90's and into the 2000's, our loyal Scarborough customers continued to support us and our Chardonnay continued to grow in popularity. We now see lots of long-term customers visiting the cellar door and purchasing online. It's particularly special to see the children and grandchildren of those who have supported us from the beginning now discovering our distinctive style. Chardonnay is still a family favourite across all generations.
A lot has changed over the last 30 years; however, the Scarborough family are still very passionate believers and advocates for the Chardonnay grape. We're committed to making excellent quality Chardonnay (and now a number of other varietals as well) and with three generations of the Scarborough family working together in the business, there is no plan to stop anytime soon. Discover some of our most distinctive wines: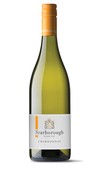 Scarborough Yellow Label Chardonnay
The Scarborough Yellow Label Chardonnay is our flagship and most popular wine and it's garnered a cult following due to its rich honeyed and toasty flavours. Quoted by our long-term fans as the best value Chardonnay on the market.
TRY OUR YELLOW LABEL CHARDONNAY NOW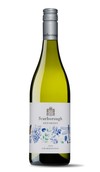 Scarborough Offshoot Chardonnay
A slightly different style of Chardonnay, originally named as Blue Label but a bit of a revamp in 2019 allowed us to tweak this wine and it's now known as the Offshoot. This wine has a deliberate point of difference to the Yellow Label and was a more delicate style that is all about the fruit flavour rather than the oak treatment. Often popular with our on-premise customers throughout NSW.
TRY OUR OFFSHOOT CHARDONNAY NOW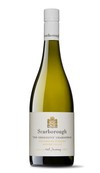 Scarborough 'The Obsessive' Chardonnay
Single vineyard wines are often very distinctive, changing each year depending on the seasons. With the arrival of the White Label, our Chardonnay trio was complete. This wine was created to typify the soil DNA of Gillard's Road. We wanted to make a wine in the Burgundian tradition that also paid respect to Hunter terroir, especially our Gillard's Road vineyard with its limestone-derived red soils that are free-draining and fertile. This was a wine which Scarbie really wanted to make. In fact, the entire Scarborough family has a natural affinity with the grape and wanted to see this project realised, as it uses some of the best fruit in the vineyard and some of the most expensive oak in the winery.
In 2016, the White Label evolved into 'The Obsessive' with the release of the 2013 vintage. It's the same White Label wine, with an even fiercer focus on crafting a wine that honours the Gillard's Road vineyard and Ian Scarborough's obsessive approach to winemaking. Quietly spoken, hardworking and dedicated, Ian is a member of the old Hunter guard – inducted as a living legend of the Hunter Valley in 2013. To his mates, Ian is known as 'Scarbie', but at the winery, he's acknowledged as 'obsessive'. Obsessive about his vineyard; obsessive about his wines and so the Scarborough Obsessive Chardonnay was born.
TRY 'THE OBSESSIVE' CHARDONNAY NOW
Whether you enjoy a lighter, more citrus based Chardonnay or a heavily oaked meaty style of Chardonnay, we at Scarborough will find something for everyone. Raising a glass to the finest of varietals!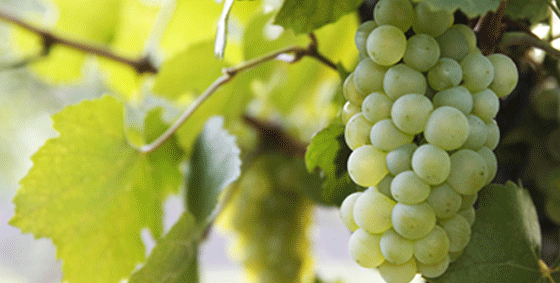 Comments
Commenting has been turned off.