21 May 2021 | Sally Scarborough
2021 Hunter Valley Legends and Wine Industry Awards: Scarborough in the Spotlight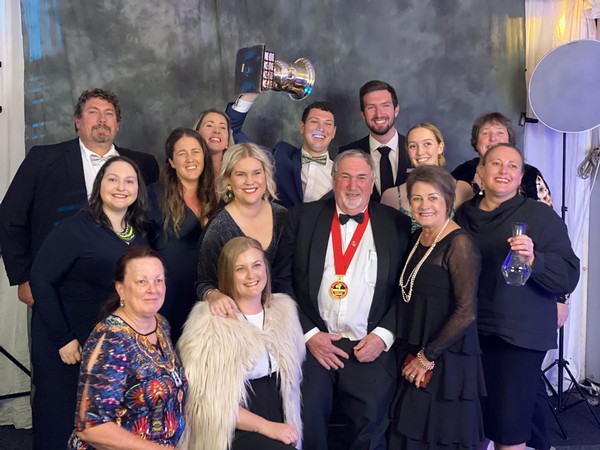 Matriarch Merralea Scarborough was inducted into the Hall of Fame with the Hunter Valley Tourism Industry 2021 Living Legend Award and Scarborough Wine Co. also named Wine Selectors Cellar Door of the Year along with receiving the 2021 Hunter Valley Award for Innovation for the unique approach to tastings introduced during COVID-19.
HUNTER VALLEY TOURISM INDUSTRY 2021 LIVING LEGEND – MERRALEA SCARBOROUGH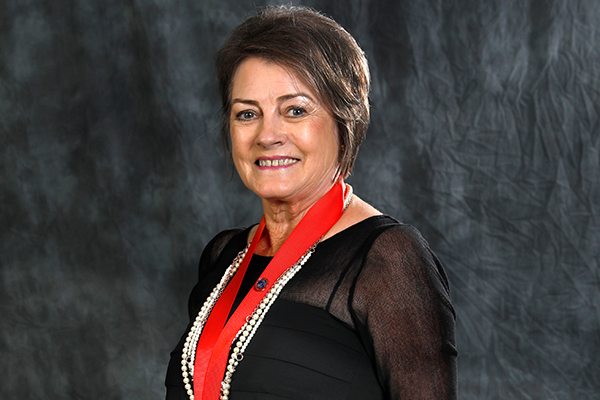 Merralea Scarborough has long been a pioneer of tourism experiences in the Hunter Valley, defining a unique personalised tasting experience that was well ahead of its time. From the day that the Gillards Road Cellar Door opened in 1987 there was a clear vision with the first seated tastings and inclusions of a local cheese board to accompany the wines. A point of difference that drove many wine/ chardonnay lovers back to the Hunter Valley for years to come. In the early 1980's Merralea opened the first and now famous Peppers Guest House in the Hunter Valley and managed the guest house until the drive to build the Scarborough Wine Co. alongside her husband Ian became too strong.
Over the last thirty years she's been actively involved in the Hunter Valley Vineyard Association and NSW Winemaking Industry Association. A passionate champion for the Hunter Valley region.
The Tourism Industry Living Legend award is bestowed to honour a Hunter Valley individual who has been involved in the Hunter Valley Wine & Tourism Industry for more than 30 years and is in recognition of their significant contribution to the Hunter Valley Wine & Tourism Industry.
Merralea noted "Drawing wine lovers to the region 30 years ago required us to think differently. I knew we needed a tasting experience that reflected the quality of our wines. With learnings from our time spent in California, we were committed to creating something that was not available elsewhere, bringing people into a welcoming environment right here in our Hunter Valley home."
"We have always prided ourselves on innovative ideas that have allowed Scarborough Wines to evolve over the years whilst remaining true to our core love of Hunter Valley Chardonnay that has become synonymous with the Scarborough name. I've really loved welcoming our customers into our Hunter Valley home over the last thirty years."
A proud family business since launching in the early 80s, Scarborough Wine Co. now has two Hunter Valley Legends in the family with co-founder Ian Scarborough (Scarbie) inducted into the Hall of Fame as a Hunter Valley Wine Legend in 2013.
Together, the husband-and-wife duo created a vision for Scarborough Wines that rested firmly on Chardonnay, unearthing and replacing the Shiraz vines from the Gillards Road property they purchased in the late 1970's. Little did they know how strategic and prophetic their choice of grape variety was to be. The Chardonnay boom was about to explode as the first Scarborough vintage was harvested in 1987. Both Merralea and Scarbie worked in their Hunter Valley Cellar Door every weekend fort the first 15 year of operation introducing many now long-term customers to the brand.
More information about Merralea can be found online at /blog/Home-Grown-Hero-s---Merralea-Scarborough
SCARBOROUGH NAMED WINE SELECTORS 2021 HUNTER VALLEY CELLAR DOOR OF THE YEAR
With the focus Merralea Scarborough has placed on the cellar door experience since Scarborough Wine Co.'s inception, it was fitting to see the Scarborough Gillards Road Cellar Door team rewarded, being named Wine Selectors 2021 Hunter Valley Cellar Door of the Year. Now run by Sally Scarborough who oversees cellar door marketing and operations, the Scarborough Cellar Door remains an iconic must-visit destination.
Selection of this award is achieved through an external judging process via a Mystery Shopper and recognises excellence in customer service, presentation, amenities and tasting area, and exemplary knowledge of both wine and Hunter Valley visitor information by cellar door staff.
Sally Scarborough noted "Our Gillards Rd Cellar Door has always been the heart of our wine company, the place where it all began. Now, 33 years on the Cellar Door has been freshly renovated and expanded over the COVID-19 shutdown period. We're proud to created a warm and inviting space in the former family home, like being welcomed into a friends home while at the same time allowing room for customers to learn more about our wines and wine philosophies. I couldn't be prouder of what Merralea and Ian first created all those years ago and the passion that our amazing staff continue to embody everyday to make an award like this possible."
HUNTER VALLEY AWARD FOR INNOVATION
Sally Scarborough was also responsible for the vision behind the winery's response to COVID-19 restrictions which garnered them their third award this year, the 2021 Hunter Valley Award for Innovation.
With travel and gathering numbers restricted, Scarborough Wine Co. created care packages and virtual tasting packs that transported the cellar door experience into the homes of wine lovers during lockdown. The point of difference was the creation of 100ml size bottles which allowed customers to taste five wines with guidance from a Scarborough staff member over a virtual tasting in a more cost-effective way than purchasing full 750ml bottles.
"Our motto at Scarborough is 'Our Home. Your Wine.', and since we could no longer open our home to our customers, we focussed on discovering new ways for our customers to experience our wines and the Scarborough hospitality from the comfort of their own home. Once the cellar door was able to open under COVID safe guidelines, the 100ml bottles played an invaluable role in reopening safely, by limiting physical contact with customers and allowing for a more streamlined pre-tasting set up process."
"Our customers seem to have loved these individual bottles as it meant they could take home the balance of the bottle, rather than the traditional 'taste and spit' that has been a customary wine tasting practice. It's allowed us to evolve and offer new experiences /Visit-Us/Our-New-Tasting-Experiences when wine lovers come to visit our Hunter Valley home."
To top off the accolades, Liz Riley who is married to Jerome Scarborough was also awarded the Hunter Valley Award for Excellence along with Scott Bartlett of Tyrrell's. Both viticulturalists were fundamental in driving and interpreting data received during the smoke taint period.
Today, Scarborough Wine Co. stands tall as one of the most recognised Hunter Valley wine brands and a must visit cellar door experience.
Book in for a tasting and come and visit us for yourself
Comments
Commenting has been turned off.