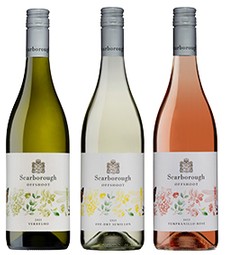 Offshoot 3 Pack
Our Offshoot Range features a variety of wines adn styles that are more contemporary than our well know Scarborough wines.
In this mixed 3 pack you will receive.
1 x 2021 Offshoot Verdelho
1 x 2021 Off-Dry Semillon
1 x 2021 Tempranillo Rosé
For a limited time we will be offering 10% off and Free Freight. No substitutions of wines featured can be made.
Product Reviews