Cypriot Salad served with Slow Roasted Lamb Shoulder
Serves 4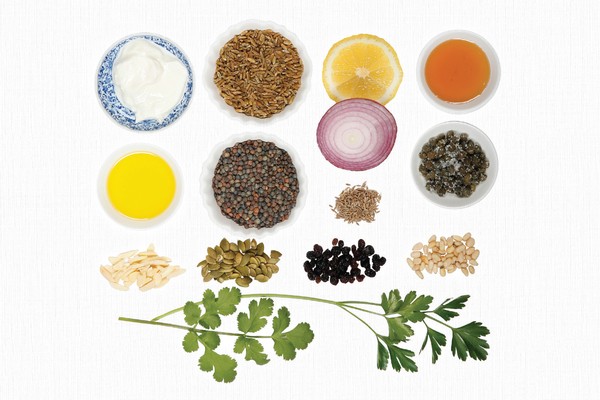 The Scarbie family's best-ever beach salad is this highly flavoursome lentil dish, inspired by a recipe from George Calombaris' Hellenic Republic in Melbourne – and it's even better when served with leftover lamb shoulder. We live on this salad over the summer months – making it one day to use with leftover lamb shoulder and enjoying it the next in a wrap.
Ingredients
1 cup freekah (or cracked wheat or quinoa)
½ cup green lentils
1 bunch coriander, chopped
½ bunch parsley, chopped
½ red onion, finely diced
2 tbsp toasted pumpkin seeds
2 tbsp toasted slivered almonds
2 tbsp toasted pine nuts
2 tbsp baby capers
½ cup currants
Juice of 1 lemon
3 tbsp extra virgin olive oil
Dressing
1 cup thick Greek yoghurt
1 tsp cumin seeds, toasted and ground
1 tbsp honey
Method
Blanch freekah and lentils separately in boiling water until both just cooked. Drain well and cool.
For Dressing, mix yoghurt, cumin and honey until combined.
In a medium bowl, place coriander, parsley, red onion, blanched freekah and lentils, toasted seeds and nuts, capers, currants, lemon juice and olive oil. Mix well and season to taste.
Place into serving dish and top with dressing.
This salad is perfect on its own, with any lamb, or in a wrap.
---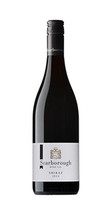 Serve with Black Label Shiraz
A good level of spice backed up with a red berry palate, shows strength and complexity and perfectly compliments the spices in the salad.