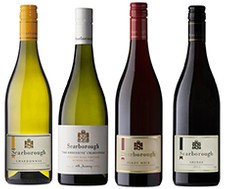 2017 Birthday Dozen
To help celebrate our 30th birthday, Ian, Merralea, Jerome and Sally have all selected a wine to include in this birthday dozen. The dozen includes 3 bottles each of:
2014 Yellow Label Chardonnay
2015 'The Obsessive' Chardonnay
Vintage Blend Pinot Noir
2013 Black Label Shiraz
These are a few of our favourite wines to help you celebrate our birthday with us! 15% Off already applied, no further discounts available.