Blog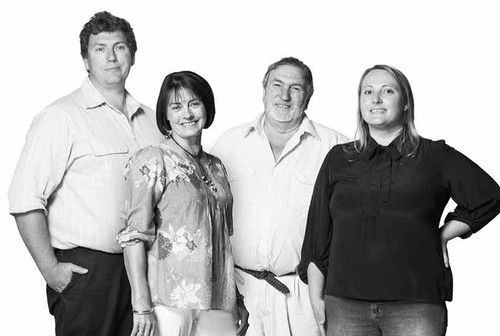 The Scarborough Wine Co is a family business. Everything we do is with our family in mind. So without our extended family of venues across Sydney, Newcastle, Hunter Valley, Brisbane and Melbourne who have helped and supported us over the years we wouldn't be here.
There are some restaurants and retailers who have supported us ever since our first vintage back in 1987 when Ian and Merralea both loaded up the Land Cruiser or 'Big Red' as we liked to call him and travel to Sydney knocking on kitchen doors and cracking a bottle of Scarborough Yellow Label with chefs and owners. This is how our story began and this is how it will continue with the help and support of our extended family.
We know that you can't always get to the gorgeous Hunter Valley but we feel comforted to know that there are many different venues (hopefully one near you) that you can go and enjoy a glass or a bottle of Scarborough.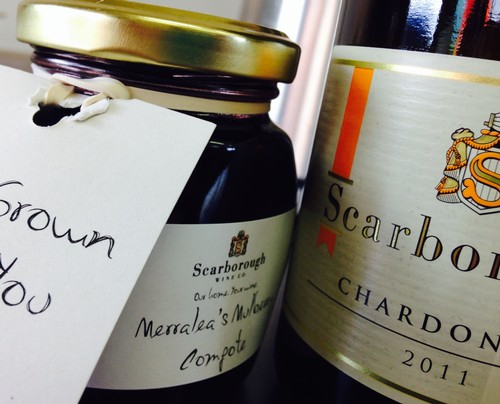 So that is why every year we spend about 5 weeks out on the road visiting all our Wholesale customers. This year we're bringing some festive cheer, a bottle of our Yellow Label Chardonnay and some of Merralea's Mulberry Compote made from the massive Mulberry tree in front of the Homestead on our Gillards Rd property. Ohhh and don't forget the pens – everyone just loves the pens!
So, thank you to every person and every venue that has helped us become a success over the years. We look forward to seeing you in the coming weeks and having a quick chat.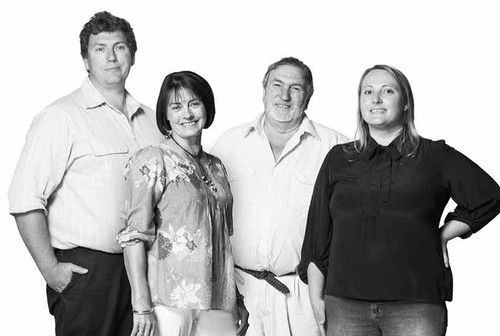 There was never any doubt that Chardonnay was going to be the variety we hung our reputation on, a grape that Scarbie loved to play with. Scarbie's fascination with Chardonnay is due to the fact that it's possible to make so many styles from the same variety.
The Yellow label was a winner from the start, aged for three years and then released, it's a wine with lots of obvious, big flavours that was launched when oaky chardonnays were all the rage.
The most compelling part of marketing this wine from the start was the success of the distinctive Yellow capsule. When we used to dine in Sydney restaurants who poured our wine, we could see who was buying yellow label.
Strangely enough it was during the mid 90s when big, oaky styles were out of vogue we were surprised to find demand for the wine went up, we never saw a decrease and it's been increasingly popular ever since.
While the Yellow label garnered a cult following, there was a demand for other styles and as the years progressed we saw the potential of making another style that could potentially be sold as an export label.
The Blue Label was born. This wine was a deliberate point of difference from the Yellow and was a more delicate style that was all about the fruit rather than the oak treatment. This wine catered well for the en-premise market and allowed us to build our reputation further with Chardonnay.
Finally with the arrival of the White Label, our trio was complete. This wine was created to typify the unique soil DNA of Gillards Road, to make a wine in the Burgundian tradition that also paid respect to Hunter terroir especially our Gillards Road vineyard with its limestone derived red soils that are free-draining and fertile. This was a wine Scarbie wanted to make, in fact all of us in the Scarborough family have a natural affinity with the grape and wanted to see this project realised as it used some of the best fruit in the vineyard and some of the most expensive oak in the winery.
Ask any of us what is it that makes the Yellow Label so special and it's simple " It's full flavoured and easy to drink, but the best sentiment come's from Scarbie himself: It's aged and ready to drink, it has flavour, it is a wine for drinking not getting all cerebral about."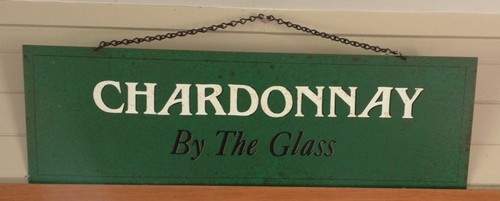 We are passionate believers and advocates for the Chardonnay grape. Considering we make three styles we have to be. But it's what our reputation has hinged on since the mid- eighties and Scarborough Chardonnay is as much about the region as it is about winemaker Ian 'Scarbie' Scarborough. You have to remember that Chardonnay in Australia began its life here. Although only 40 years old it has a proud history with people like Tyrrell's, Lakes Folly and Rosemount all contributing to its success.
Many winemakers will tell you that it's a blank canvas grape, but without the right soil and the correct clones you've got nothing. Many will say that the Hunter is unsuitable for the variety but despite the challenges of variable weather it actually has the ability to make wines that last and show immense character.
Today we see so many producers having a go and making wines that typify the region but stylistically are individual and maintain a winemaking integrity:
Here are some of the producers doing great stuff with Chardonnay in the region:
Lakes Folly:
Still one of the original pioneers of Chardonnay in the Hunter Valley, Max Lake's legacy is continued in the winery where they produce only two wines. The Lakes Folly Chardonnay has become one of the few Chardonnays from the region that is a must for wine collecters.
Tyrrell's:
Tyrrell's tell a funny story of how they asked Penfolds for Chardonnay cuttings back in he 70's after being refused Murray Tyrrell did a midnight raid on the vineyard and helped himself to some choice clippings. That's how Vat 47 came to be. Today it is still viewed as an Icon for Chardonnay from the Hunter Valley.
Mistletoe:
The quiet achiever, Ken Sloan has pursued making the best Chardonnay he can from the Hunter and his wines have been awarded with an astounding number of trophies. He is ably assisted by winemaker Nick Paterson, part of a new breed of Hunter Valley winemakers forging an individual style with Chardonnay.
First Creek:
Another formidable team of Young Winemaker of the year Liz Jackson and Damian Stevens making a consistent style of Chardonnay that continues to wow the critics. The 2011 Winemakers Reserve was awarded best regional Chardonnay by James Halliday, in his inaugural Chardonnay Challenge. It's a wine of immense complexity but at its core is quintessential Hunter Valley fruit.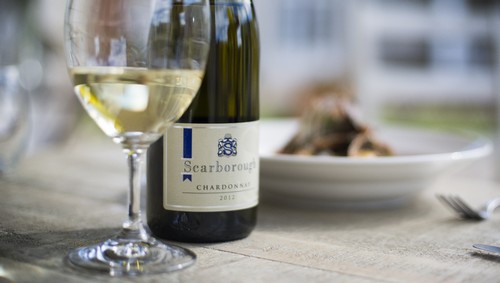 The pendulum for Chardonnay has finally swung back into favour. There was a time where it looked quite bleak for Australian Chardonnay. In the 80s we pleased and pampered the palates of the global market with approachable fruit and obvious oak that took the "sunshine in a glass" philosophy to new levels. Then there was a revolt. Just as quickly as it had become fashionable to love oaky, Aussie Chardonnay. It soon became the thing of derision. The oak became overbearing, the fruit too sweet, the flavours too in your face.
Chardonnay went through its bad patch. But in the last few years it's seen an about turn, winemakers have been more considered in their approach. Time spent in wine regions overseas has taught a new generation of winemakers a few things. Site, clones, picking times and oak regimes have been shaken up in the pursuit of something progressive and exciting. Welcome to the brave new world of Chardonnay


Hunter Valley Semillon is a perfect match to seafood. Whether it is a light, fresh and zippy younger Hunter Valley Semillon or an aged style showing more complex and oily characters seafood is what's needed.
There is always that classic match of Semillon and freshly shucked oysters but one of my favourite food matches with a young and fresh Hunter Valley Semillon is ceviche.
A really easy ceviche recipe that I have used quite a few times over the years is from good old Jamie Oliver with his Asian Style Tuna Ceviche, but really when it comes to ceviche it is just having an understanding of the basic elements that make a ceviche and then you can come up with all kinds of flavour combinations. Click here to check out the recipe.
Ceviche is basically raw fish (sashimi grade) or you can also use any shellfish (or any seafood at that) which is then marinated in citrus juice (lemon or lime) and the acid in the citrus juice coagulates the proteins in the fish, effectively cooking it. If you are a fan of sashimi I definitely recommend trying it out, but make sure you always serve it not long after preparation as the seafood will begin to 'cook' almost immediately.
I would recommend trying our 2013 Green Label Semillon with this ceviche. As the wine is a more flavourful expression of young Hunter Valley Semillon the herbaceous characters work really well with the Asian flavours and also the crunch of the lettuce with the zippy acid cutting nicely through the little bit of heat from the chilli.
The Shiraz we see today is not quite as feral and funky as in the past, or a character in the wines that were previously described as sweaty saddle. In recent years we have seen a new breed of winemakers making elegant, medium bodied styles that reflect the sites they are sourced from with candour. Never before have we seen such diverse vineyards,which speak with a regional resonance that is profoundly unique.
This depth of offering has been awarded in the last two years of the Hunter Valley Wine Show with a class called the Wines of Provenance. This special award looks at one wine that has performed over several vintages. In the first year it was won by Tyrrell's for their Vat 6 Shiraz and in 2013 the gong went to Tulloch Wines for their Hector Shiraz. This is an unprecedented result with International judges citing that the region is capable of making some of the worlds most lauded and sought after Shiraz.
At Scarborough Wine Co we are proud to make Shiraz that is a reflection of the vineyard, of the region, yet still shows a winemaking signature.
Shiraz has a long and proud history in the Hunter Valley. It is the definitive red grape of the region. In fact if you were to ask some of Australia's pre-eminent wine judges and journalists to list their favourite wines of the last fifty years we can guarantee that there will be some historic bottles from the Hunter Valley.
Planted way back when, by James Busby with some original cuttings garnered from his trips to Europe. Today the region is able to boast some of the oldest vines in the world, with six cuttings of Syrah hailing from Hermitage hill in the Rhône.
History:
You can't really write a piece on Hunter Shiraz without a nod to the past pioneers, names like Maurice O'Shea and Karl Stockhausen who worked hard to blend wines that were indicative of the land and often employed parcels of Pinot Noir into these wines to make wines that were often referred to as Hermitage or Hunter River Burgundy. These wines have stood the test of time and still to this day offer expressions of Shiraz with immense stature and freshness even after fifty years in the bottle.
It is the natural acidity of the region that lends these reds such longevity and many wine critics and commentators have been mesmerised by their ability to age without masking fruit freshness. The pioneers of yesteryear have left their imprint on the Hunter Valley ensuring a new generation of winemakers look to the past for inspiration but with a modern sensibility.

Sometimes when you come to the Hunter Valley you are looking for that magical dining experience - whether it be a romantic dinner, some local home grown produce or perhaps just some of the best food that the Hunter Valley has to offer. Below are a few of our favourite special occasion restaurants serving up some world class food (and amazing wine as well).
Bistro Molines: 749 Mount View Rd, Mount View NSW 2320.
A magic experience offering rustic French provinal food and the cheese gougeres that are offered pre dinner are to die for.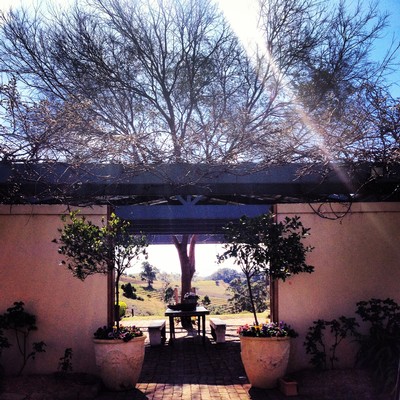 Restaurant Botanica: 555 Hermitage Rd, Pokolbin NSW 2320.
Belinda and Mark Stapleton source much of their produce directly from their own kitchen garden, matched with a fabulous wine list which boats some wonderful local treasures as well as imports.
www.spicersgroup.com.au/vineyardsestate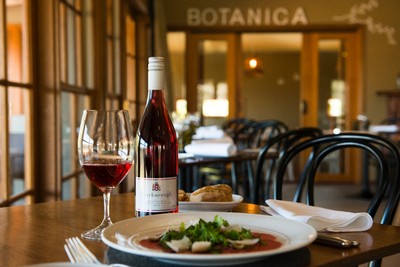 Muse Restaurant: Broke Rd, Pokolbin NSW 2320.
Troy and Megan Rhodes - Brown are the ultimate hosts offering some of the most refined food in the Hunter Valley.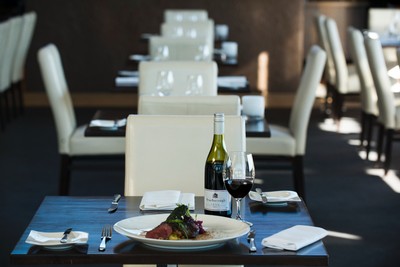 There are so many great places to eat out in the Hunter Valley so you really will be spoilt for choice when trying to decide where to eat out.
If you are looking for a relaxed yet delicious dining experience you can't go past some of our favourite spots below.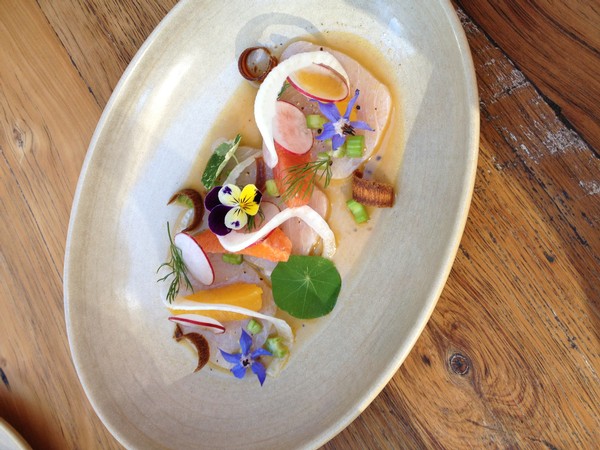 Swordfish Crudo from The Beltree
The Beltree: 266 Hermitage Road, Pokolbin NSW 2325.
Jess and Guy Parkinson are the consumate hosts and they offer the perfect start to any long lunch or dinner, an Aperol Spritz – Not to be missed!
Amanda's on the Edge: 1039 McDonalds Road, Pokolbin NSW 2320:
The daily curry is always a winner.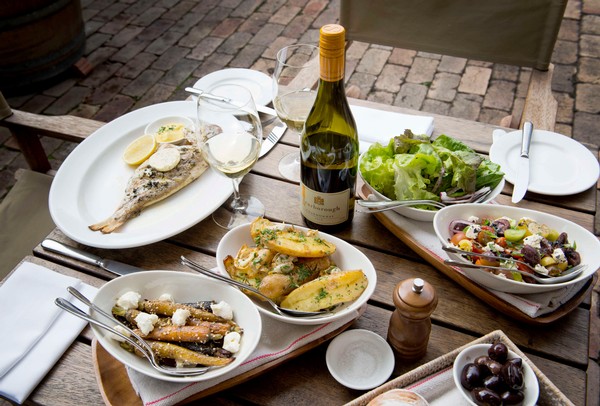 Snapper with side dishes from The Cellar Restaurant
The Cellar Restaurant: 2090 Broke Rd, Pokolbin NSW 2325:
If you have a large group chef Andy Wright offers a whole suckling pig on the menu with 48hrs notice – worth being organised for….
www.the-cellar-restaurant.com.au
Leaves and Fishes: 737 Lovedale Road, Lovedale NSW 2325:
Definitely the best seafood offering in the Hunter Valley and the ice cream dessert bar for the kids is a real treat.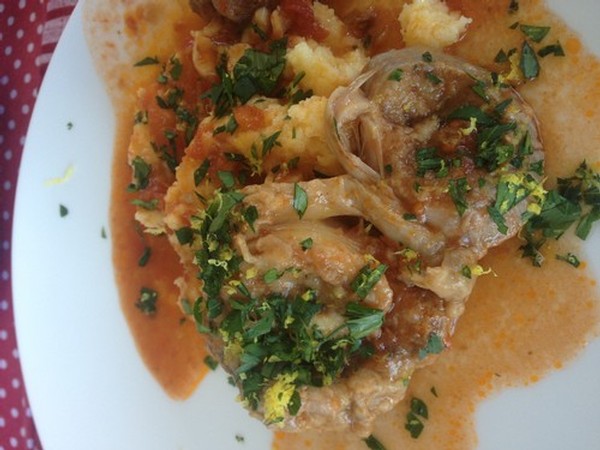 If you are looking for the perfect Winter's evening dish well look no further - Osso Bucco has to be one of the most hearty, delicious and easy one pot meals there is. We cooked up several Le Creuset dishes of this the other day for Merralea's birthday celebrations. Perfect Sunday afternoon comfort food.
My favourite recipe is from Stephanie Alexander's the Cook Companion. The great thing about Osso Bucco is that a couple of days in the fridge after cooking it makes it even better and the left over sauce is perfect for making a tasty risotto.
We were lucky enough to enjoy our Osso Bucco with a Brunello di Montalcino - Italian food and Italian wine was my thinking behind this amazing food and wine match but if you can't find an Italian red why not try an Australian Sangiovese which is the same wine variety as the Brunello.
RECIPE:
8 small or 4 large Veal or beef osso bucco (shin)
6 gloves of garlic
Flour seasoned with salt and pepper
400g can of tomatoes
1/2 cup dry white wine
Chicken or Veal stock
Gremolata: Parsley and Lemon rind: finely chopped parsley and finely grated lemon rind mixed together.
Lightly flour the Osso Bucco in the seasoned flour.
Brown off the Osso Bucco in a heavy based pot over a medium heat. Once browned off make sure you have the side with the largest section of bonemarrow facing upwards in the pan.
Add the 1/2 cup of white wine and let the wine bubble up over the meat and reduce a little. Then add the coursely diced garlic and tin of tomatoes and just cover the meat with your stock.
Bring to the simmer and cover with baking paper and a lid or place in the oven at 160c.
Cook either on the stove top or in the oven for 45mins and then check to make sure it is not drying out. The sauce should be getting thicker. If it looks a little dry add some more stock.
Return to the oven or stove top for another 45mins or until the meat is very tender and falling off the bone.
We served our Osso Bucco with Polenta and of course the gremolata.